Get Sh!t Done Mushroom Capsules
Get Sh!t Done Mushroom Capsules
First certified organic mushroom capsules in the world. A 10 second ritual to 10x your health and unlock your super brain power with functional mushrooms (non-psychoactive). Albert Einstein would be jealous of this easy hack. Straight from the earth, right to your brain.
Supports:
Gut Health
Nervous System
Energy and endurance
Occasional stress adaptability
Athletic performance
Metabolic function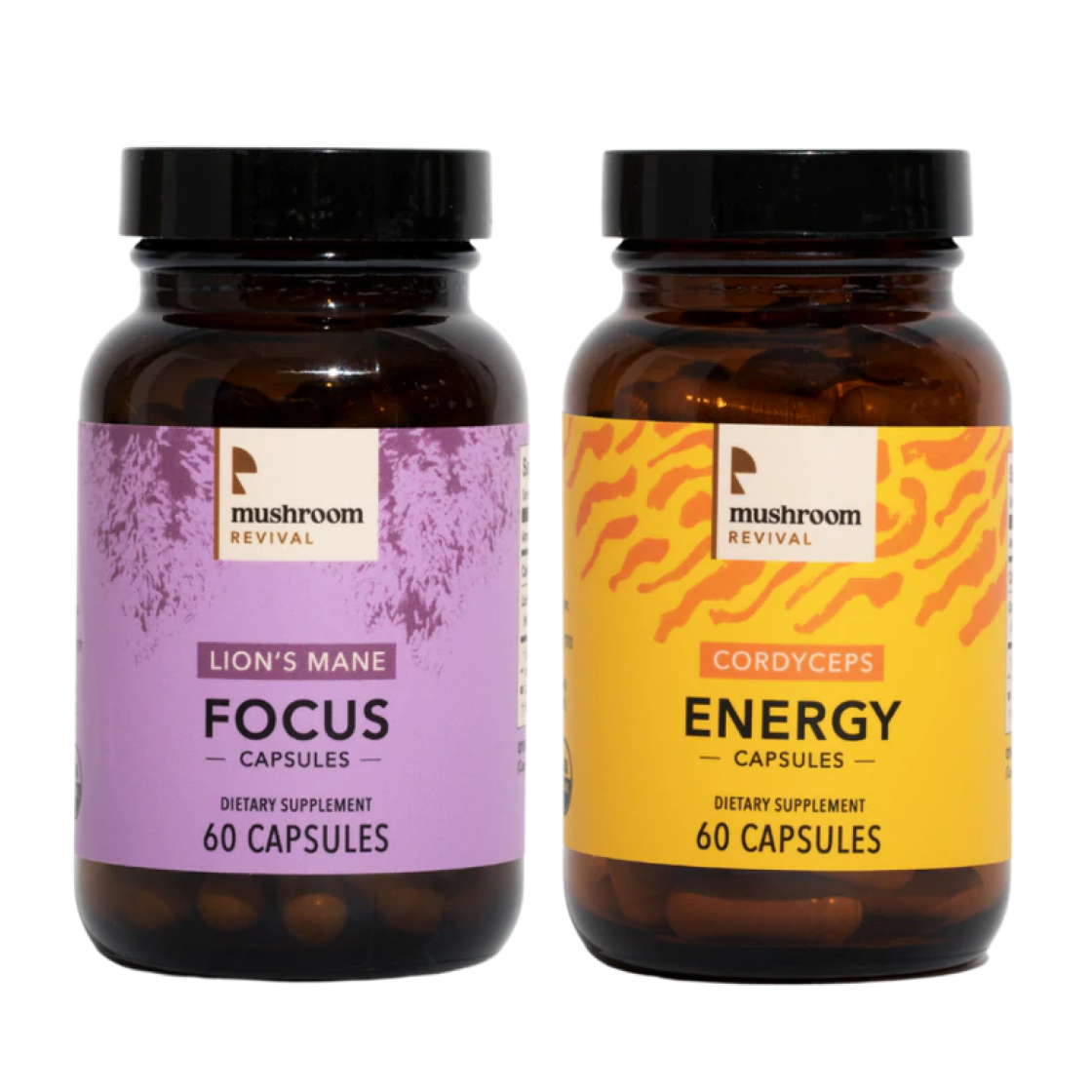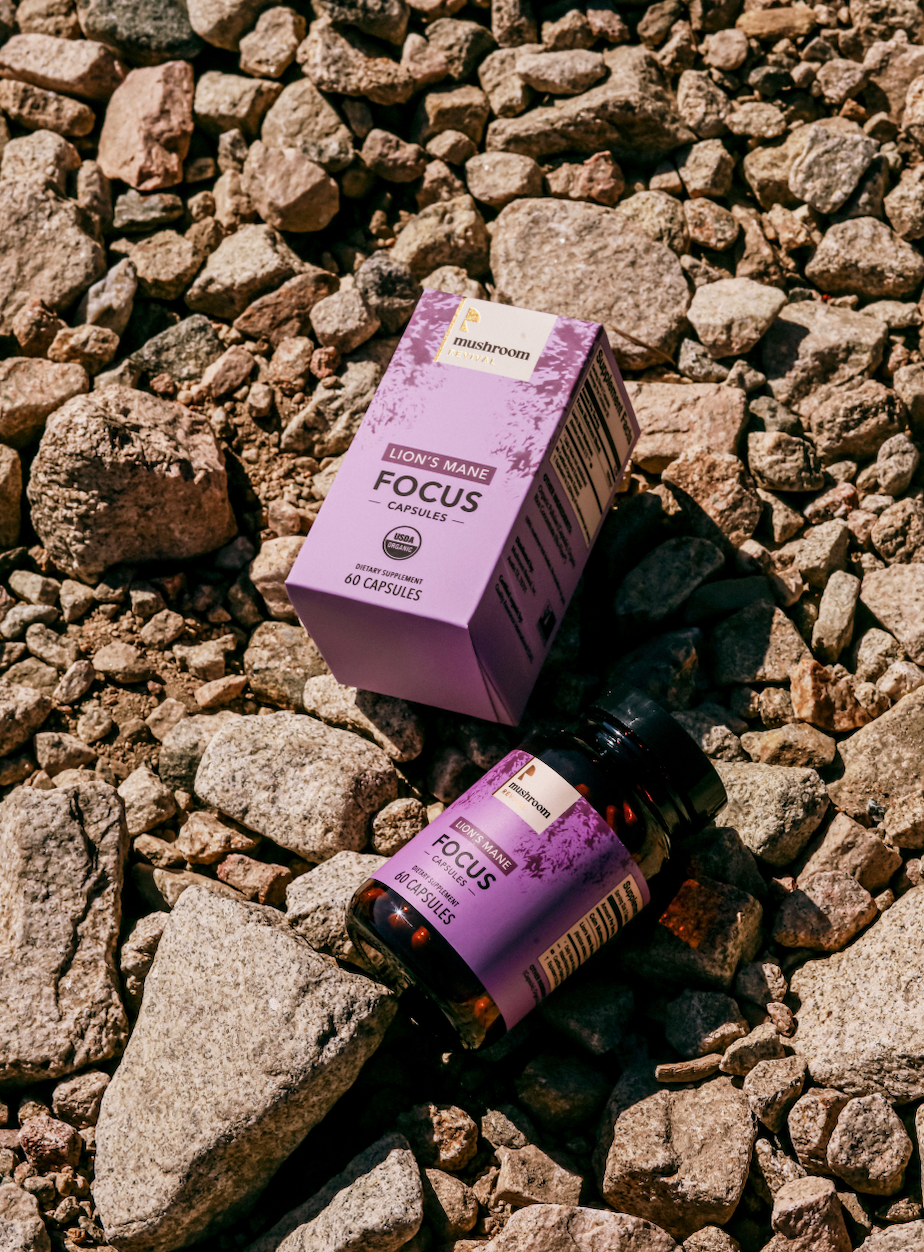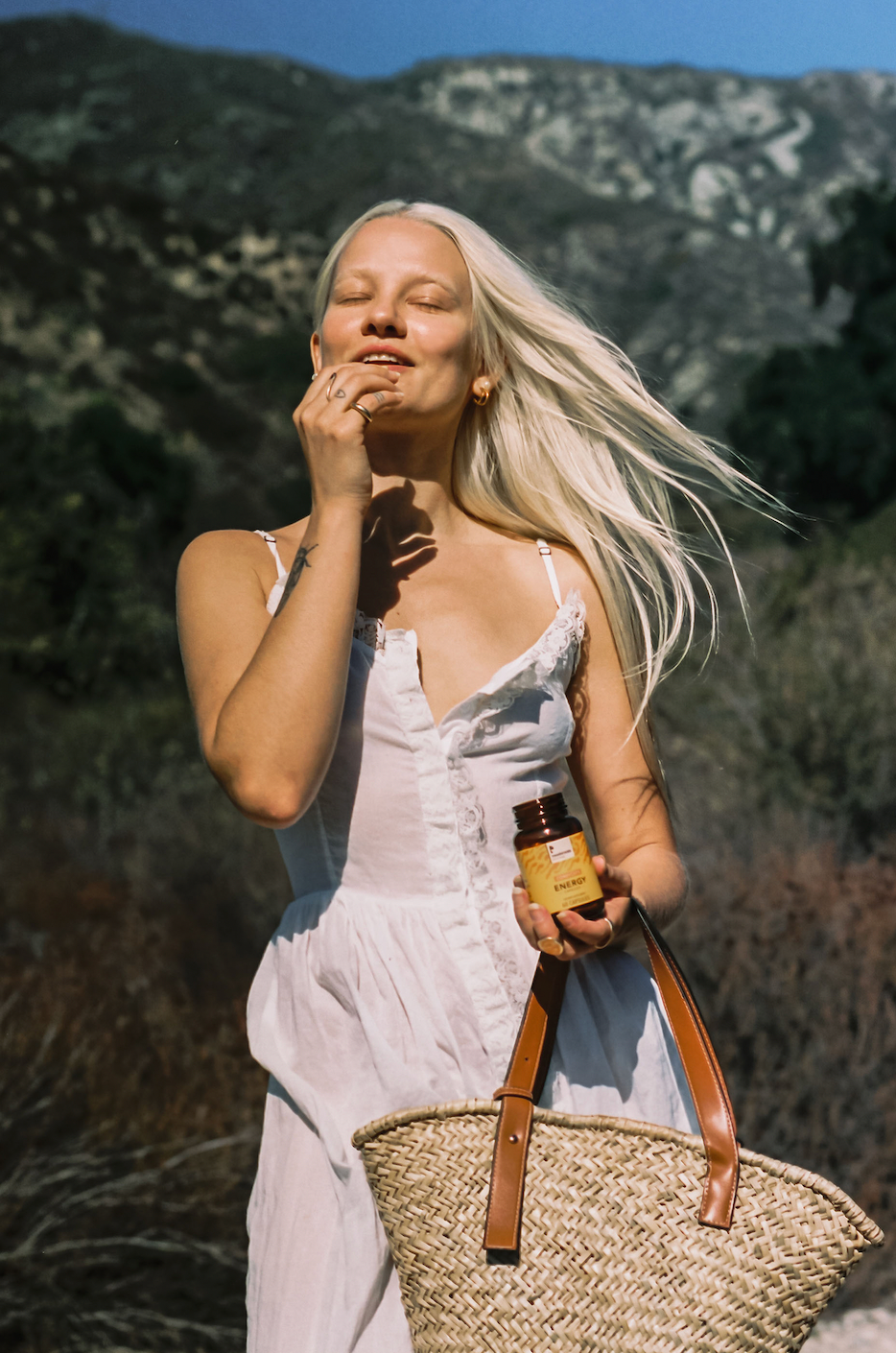 Frequently bought together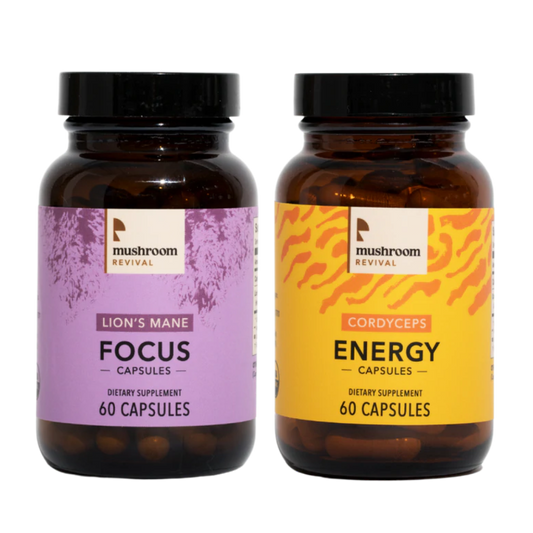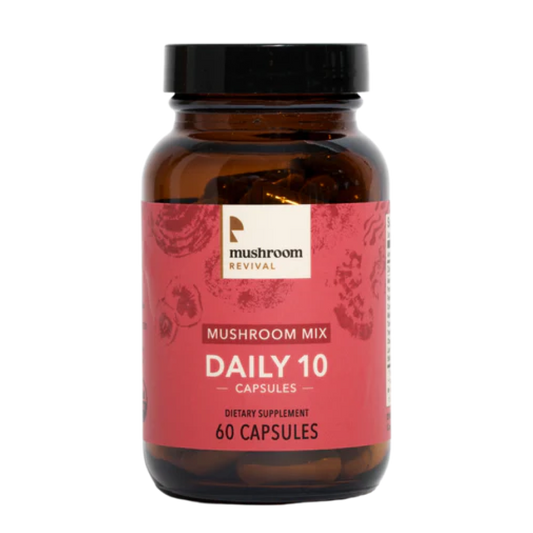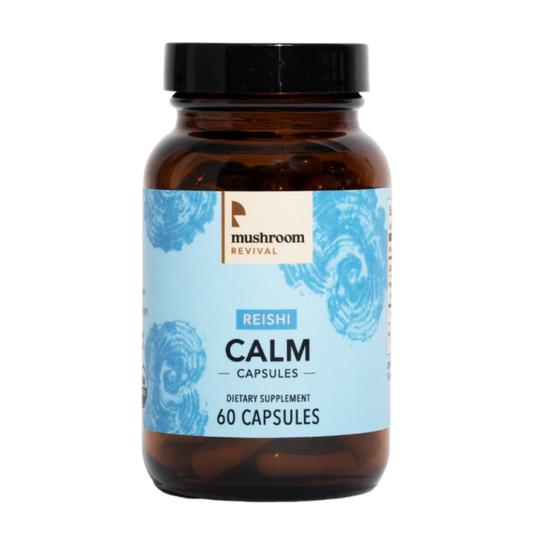 Revive your health
Included in this pack: Get Sh!t Done Mushroom Capsules + Daily 10 Mix Mushroom Capsules + Calm Reishi Mushroom Capsules
TOTAL (3 Pack - Save 10%): $209.70 $188.73
Revive your health
Product Details
Description

World's First USDA Certified Organic Mushroom Capsules

This dynamic duo will be ready to knock things off your to-do list. Calling all students, studiers, project completers, entrepreneurs, busybodies, and to-do list champions… These Get Sh!t Done Mushroom Capsules Bundles are your jet fuel for your mind and body.

Need help cutting through the bullsh!t to stay focused? Try our Lion's Mane pills. This little mushroom supports mental clarity, focus, and recall for natural brainpower to keep your mind right.* When you just need more gas in the tank, Cordyceps mushrooms support energy on the cellular level to help you stay focused and energized to power on through the day.*

Focus Supports:

Mental clarity, focus, and recall*
Cerebral and cognitive function*
Gut Health*
Nervous System*



Energy Supports:

Energy and endurance*
Occasional stress adaptability*
Athletic performance*
Metabolic function*

 


*These statements have not been evaluated by the Food and Drug Administration. This product is not intended to diagnose, treat, cure, or prevent any disease.
Customer Reviews
Write a Review
Ask a Question
26 August 2023
Anonymous

United States
Amazing !!!
I feel more alert and energized throughout the day
19 July 2023
Anonymous

United States
Amazing products
Seamless experience
16 May 2023
Anonymous

United States
Get **** Done Mushroom Capsules
Love the energy and focus they give me. They really help me when I just don't have the energy I need to do my daily chores around the house. They never leave me feeling shakey or nervous! What a great product!