Calm Reishi Mushroom Capsules
Calm Reishi Mushroom Capsules
First certified organic mushroom capsules in the world. A 10 second ritual to 10x your health and chill the f@&k out with functional mushrooms (non-psychoactive). Life stressing you out? Try our CALM capsules powered by Reishi mushrooms.
Supports:
Relaxation
Occasional Stress Adaptability
Immune function
Cardiovascular system health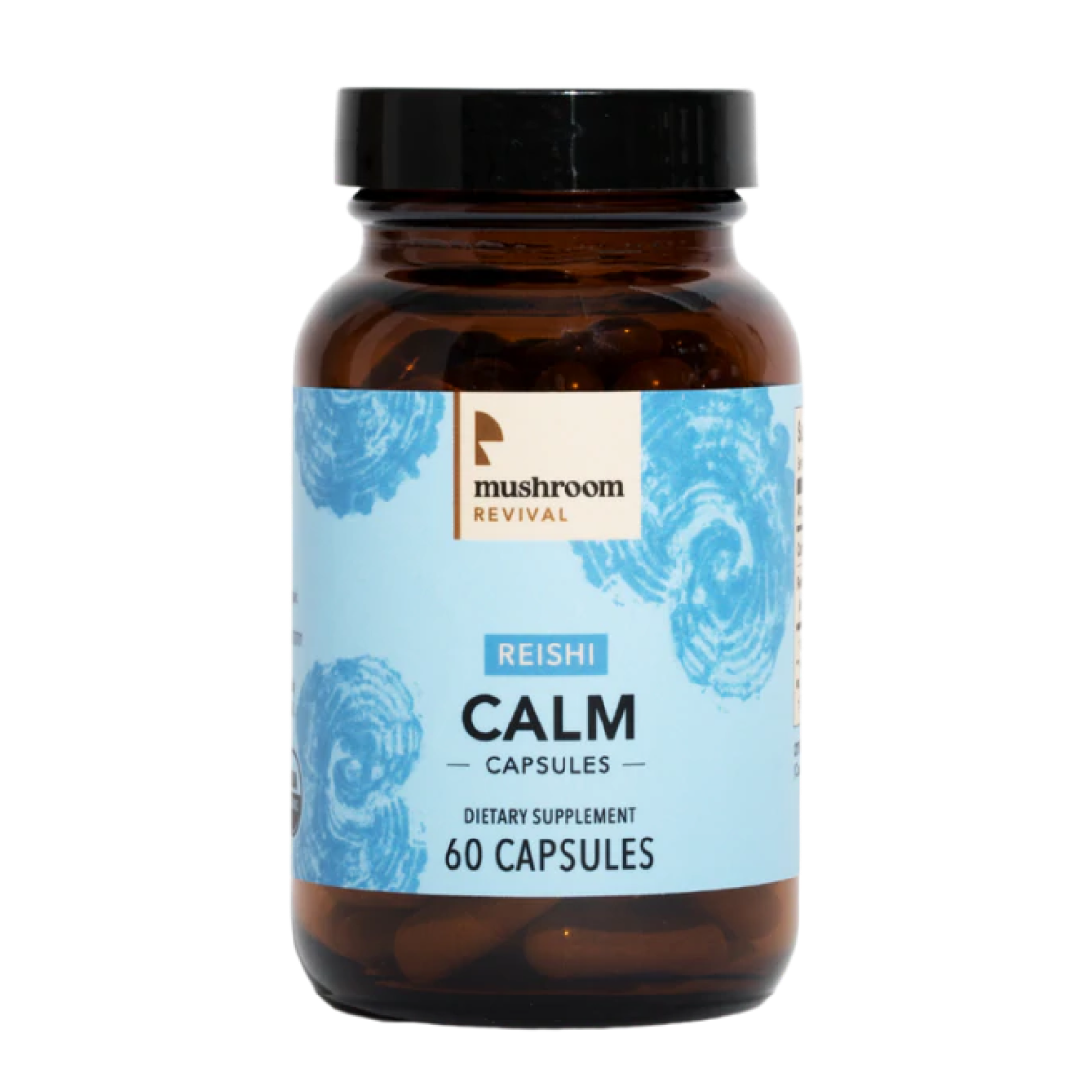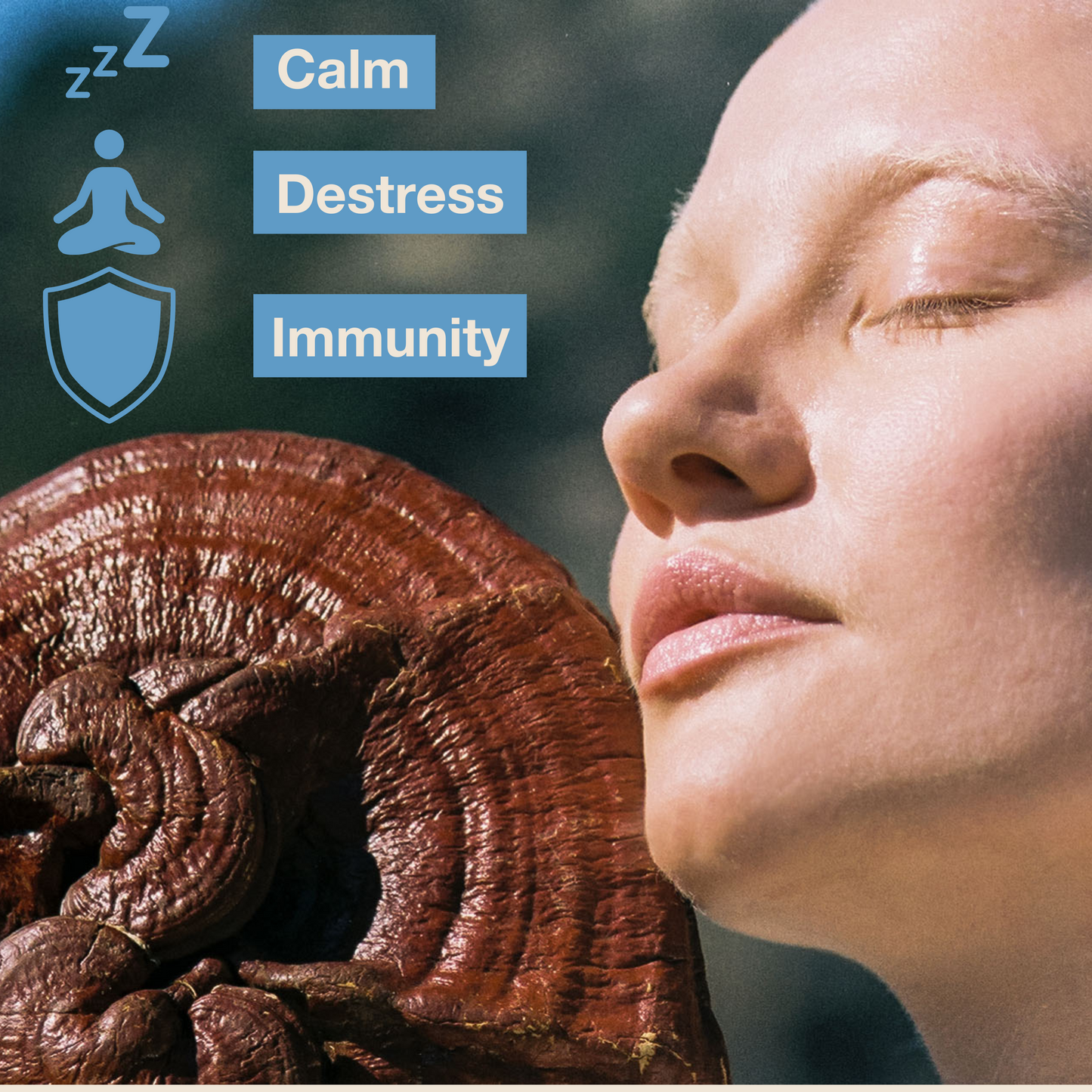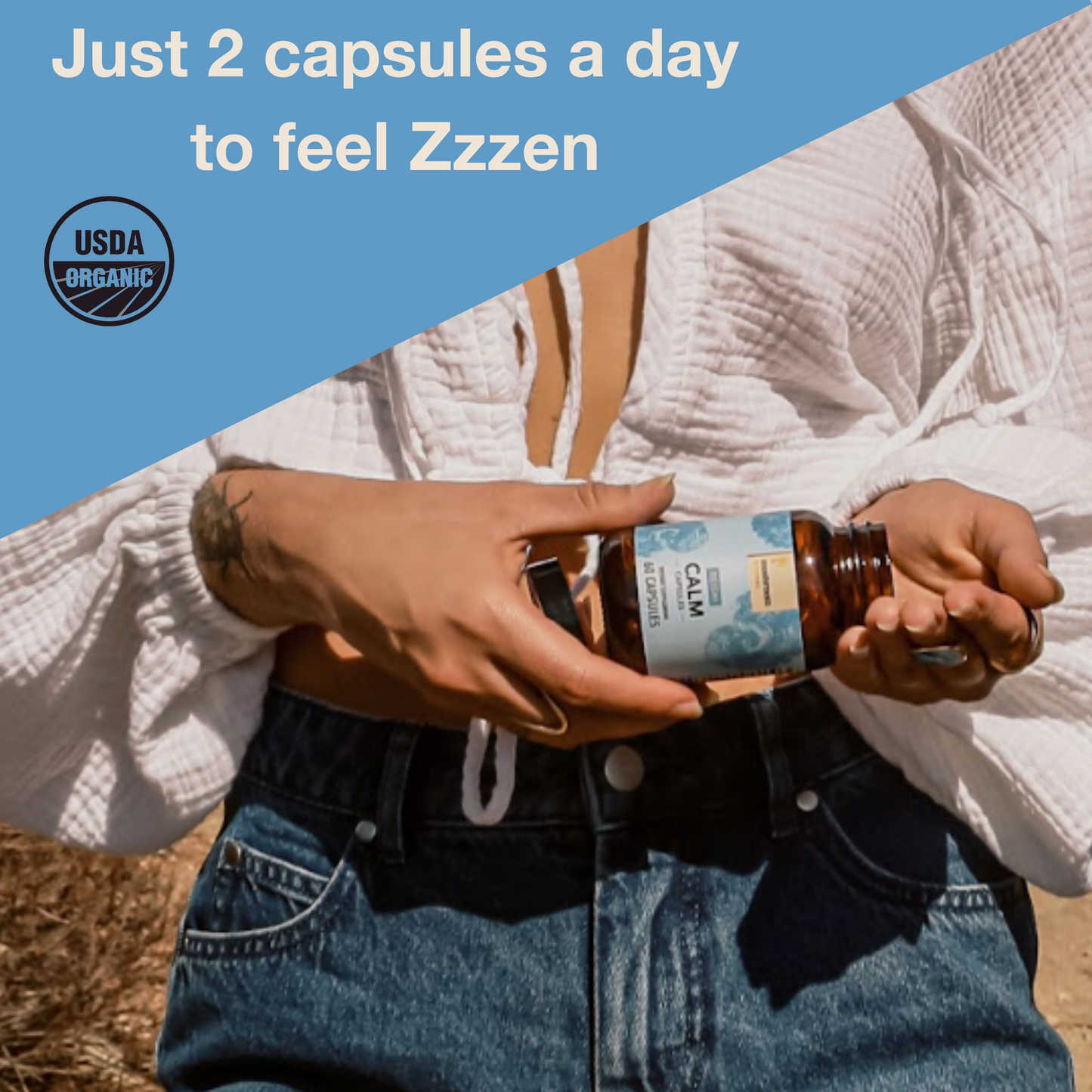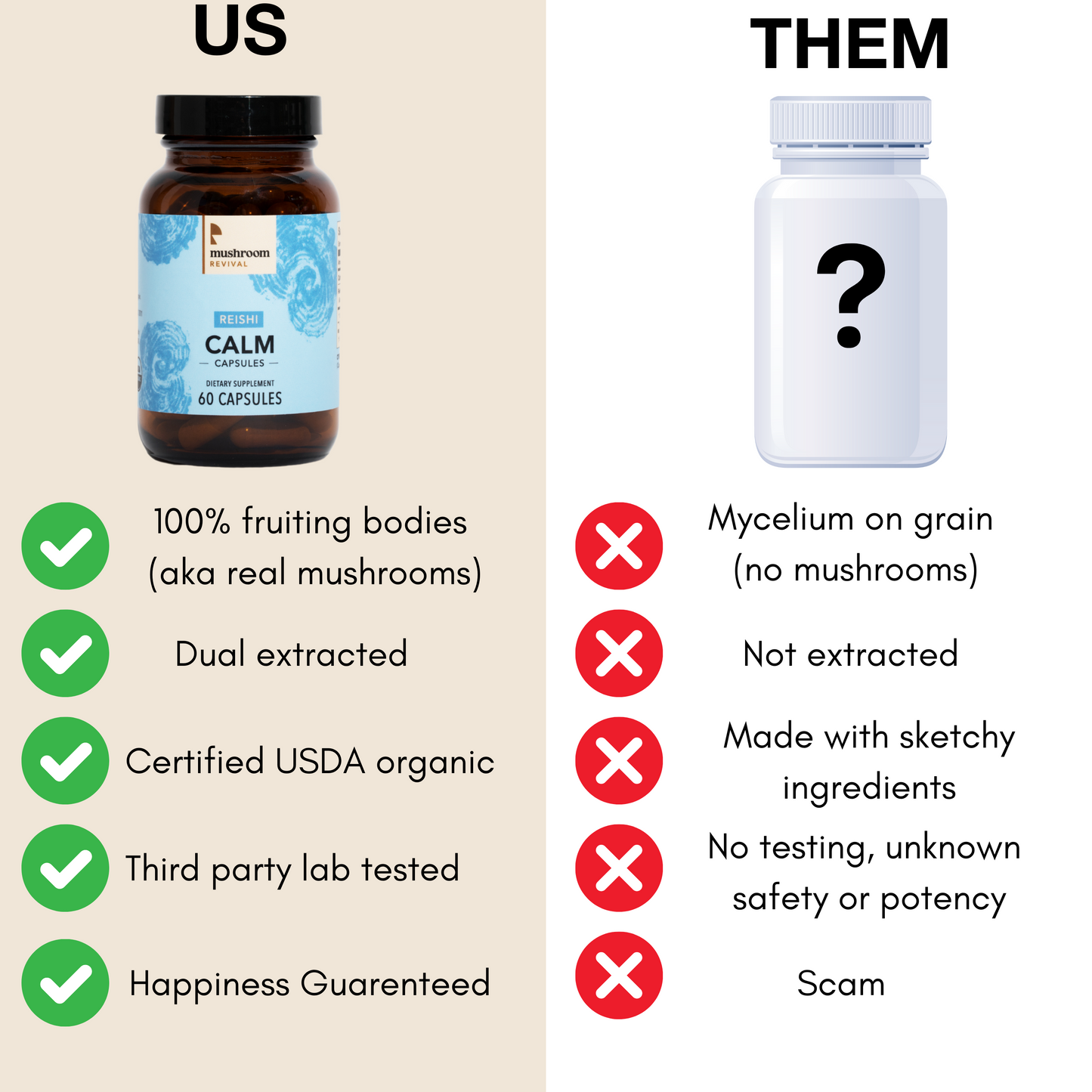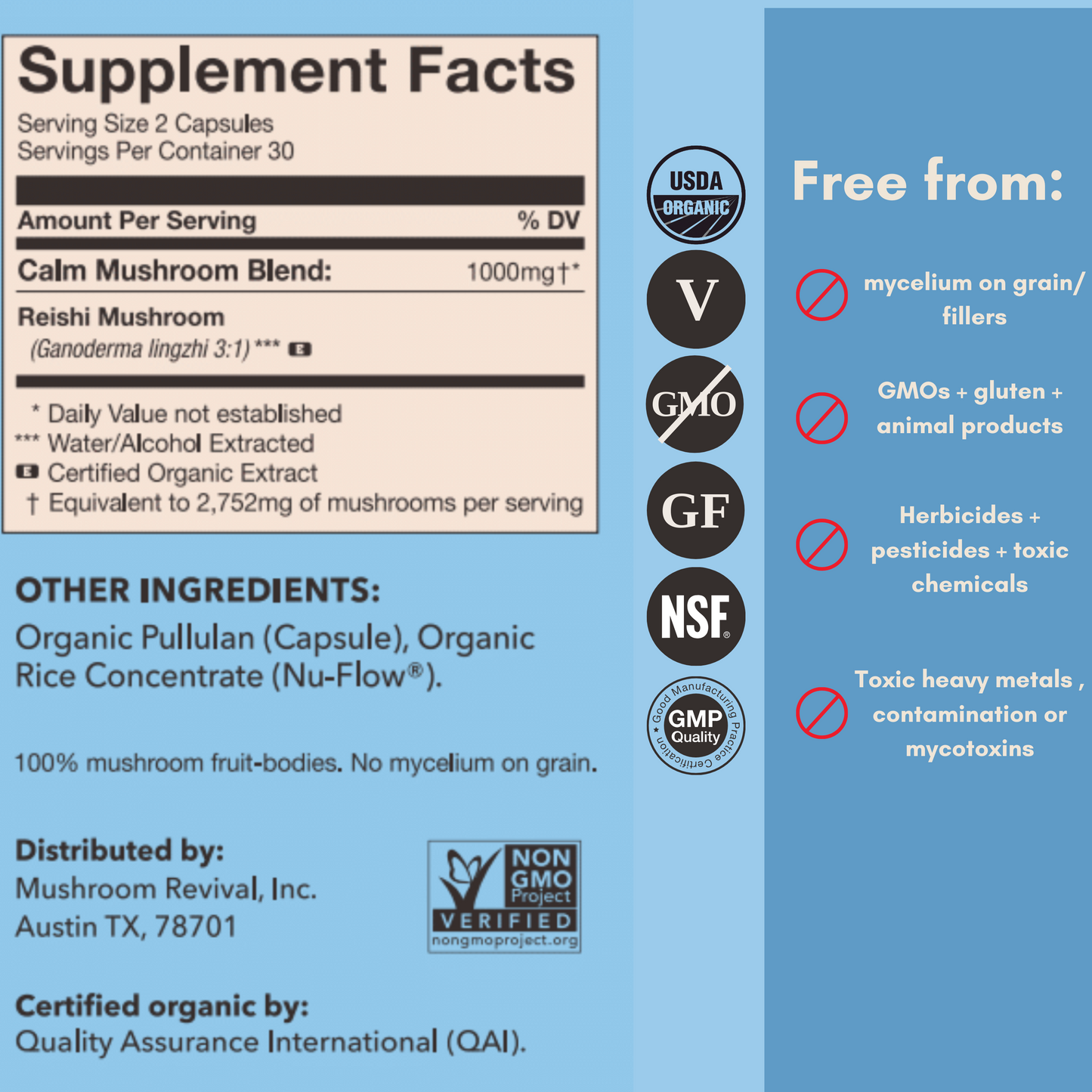 Frequently bought together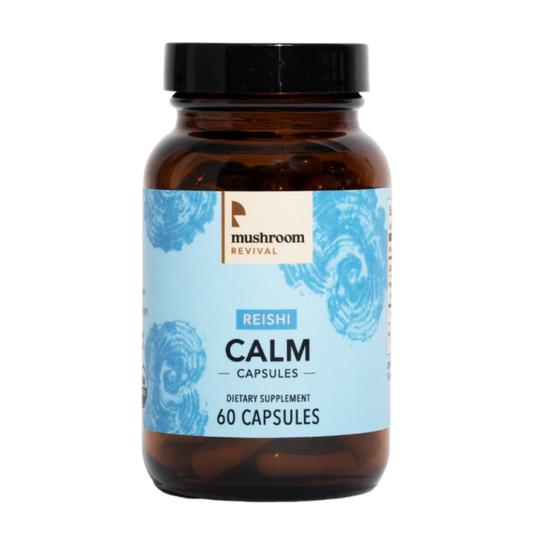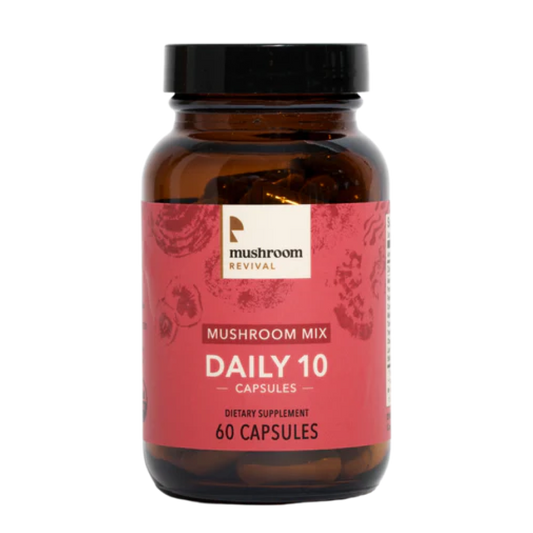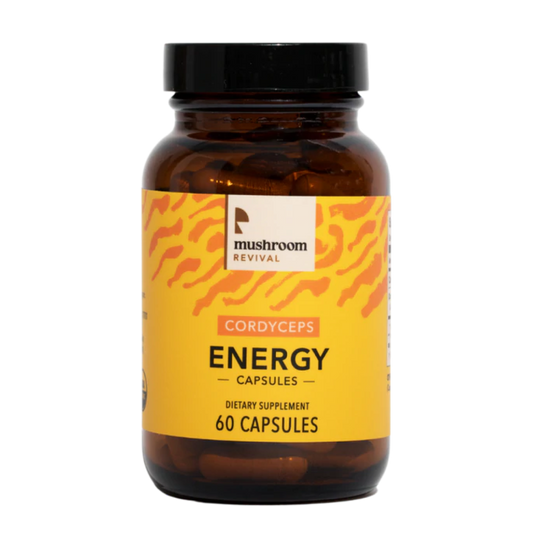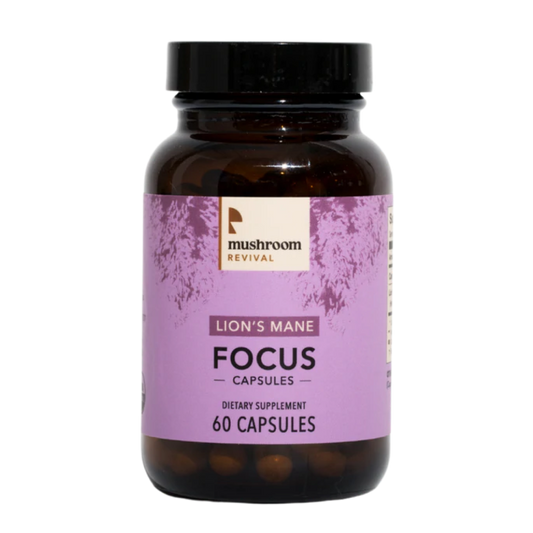 Revive your health
Included in this pack: Calm Reishi Mushroom Capsules + Daily 10 Mix Mushroom Capsules + Energy Cordyceps Capsules + Focus Lion's Mane Capsules
TOTAL (4 Pack - Save 15%): $139.80 $118.83
Revive your health
Product Details
Description

World's first USDA-certified organic mushroom capsules

Supports:


Relaxation*
Immune function*
The body's ability to adapt to occasional stress*
Cardiovascular system health *

Manifest a life for yourself where, in the inevitable moments of occasional stress that hit us all, you are like a blissed-out zen monk in the middle of Times Square.

Does this sound attractive to you? Try adding a reishi mushroom supplement to your daily wellness routine and help support your body's overall function so that you can go from "Eh.." or "Meh…" to "YAY!" Gently soothe away occasional tension so you can unwind and find your chill, which can support your brain, heart, and immune system to a happier, stronger state.

Our 100% USDA-certified organic, and vegan reishi formulation is popular for those feeling overwhelmed and rundown. Learn when to take reishi throughout your day.   You can take it with you on the go or keep it on lock on your bedside table; just know you don't have to be alone in trying to knock down the ultimate enemy of all good vibes: occasional stress

Equivalent to 2,752mg of mushrooms per serving, and 82,560mg of mushrooms per bottle



*These statements have not been evaluated by the Food and Drug Administration. This product is not intended to diagnose, treat, cure, or prevent any disease.
Suggested Use

Take two capsules everyday
Ingredients

Organic Calm Mushroom Blend: 1,000 mg † *

Organic Reishi Mushroom Extract 3:1 (Ganoderma lingzhi) (Fruiting body) ***

* daily value not established
*** Water/Alcohol Extracted
† equivalent to 2,752 mg of mushrooms per serving

Other Ingredients:
Organic Pullulan (capsule)
Organic Rice Concentrate (Nu-Flow) (anti-caking material)

100% Mushroom Fruit Bodies. No Mycelium on Grain
Customer Reviews
Write a Review
Ask a Question
05 October 2023
Bill C.

United States
Jury is still out
It's only been a few days that I have been taking 2 per day. I have not noticed a change in how I feel or interact with others. I will continue to take them.
23 August 2023
Felicia M.

United States
Feel the Calm
I have been using these for a while now, in addition to other supplements, and I really feel the 2 second delay of annoyance when bad things happen. These seem to give me the " pause button" I need before reacting to a situation.
27 July 2023
Rebecca B.

United States
Worth every penny
I liked this product so much that I got a subscription for every 30 days!