Focused & Healthy Mushroom Capsules
Focused & Healthy Mushroom Capsules
First certified organic mushroom capsules in the world. A 10 second ritual to 10x your health and unlock your super brain power with functional mushrooms (non-psychoactive). Albert Einstein would be jealous of this easy hack. Straight from the earth, right to your brain.
Supports:
Gut Health
Nervous System
Immune function
Occasional stress adaptability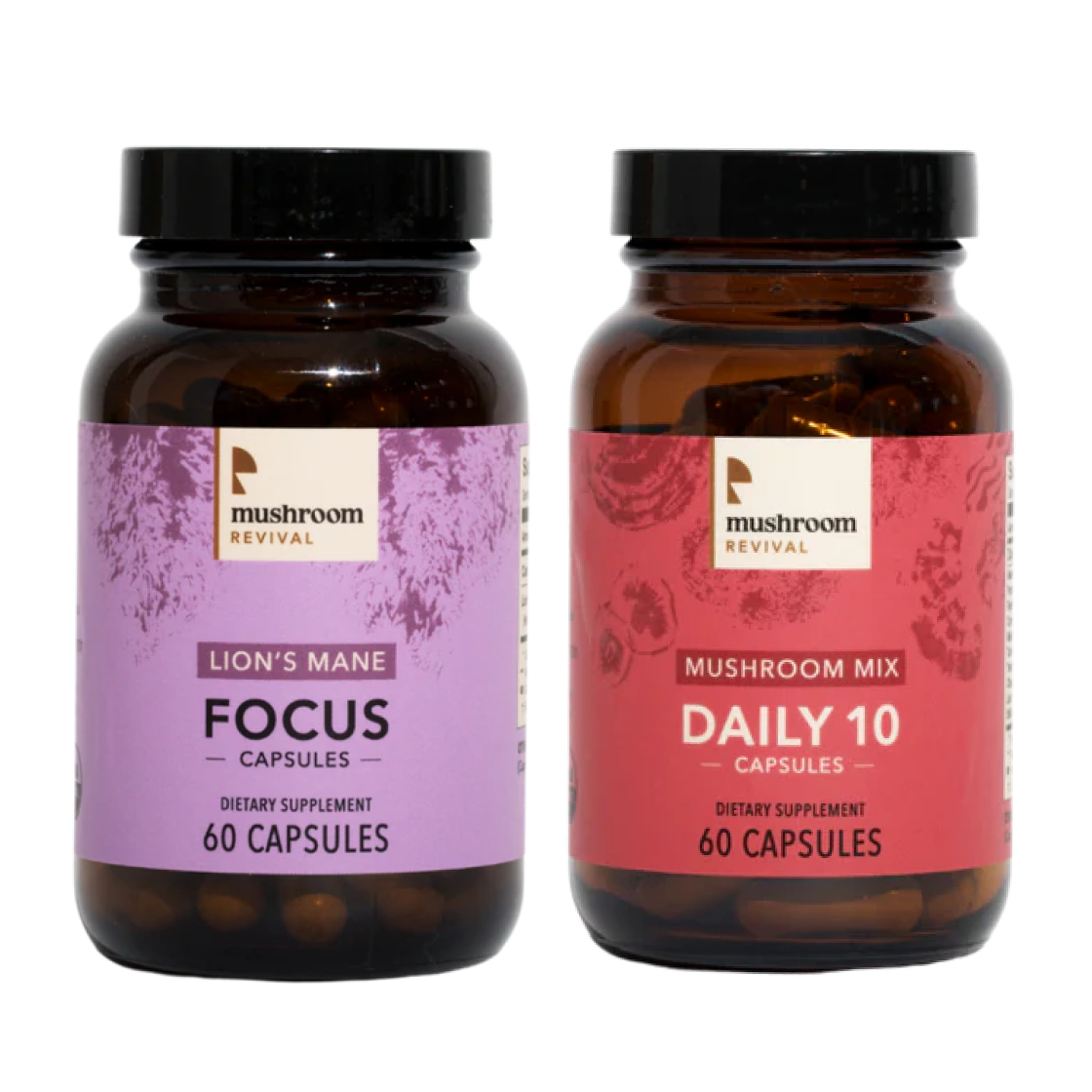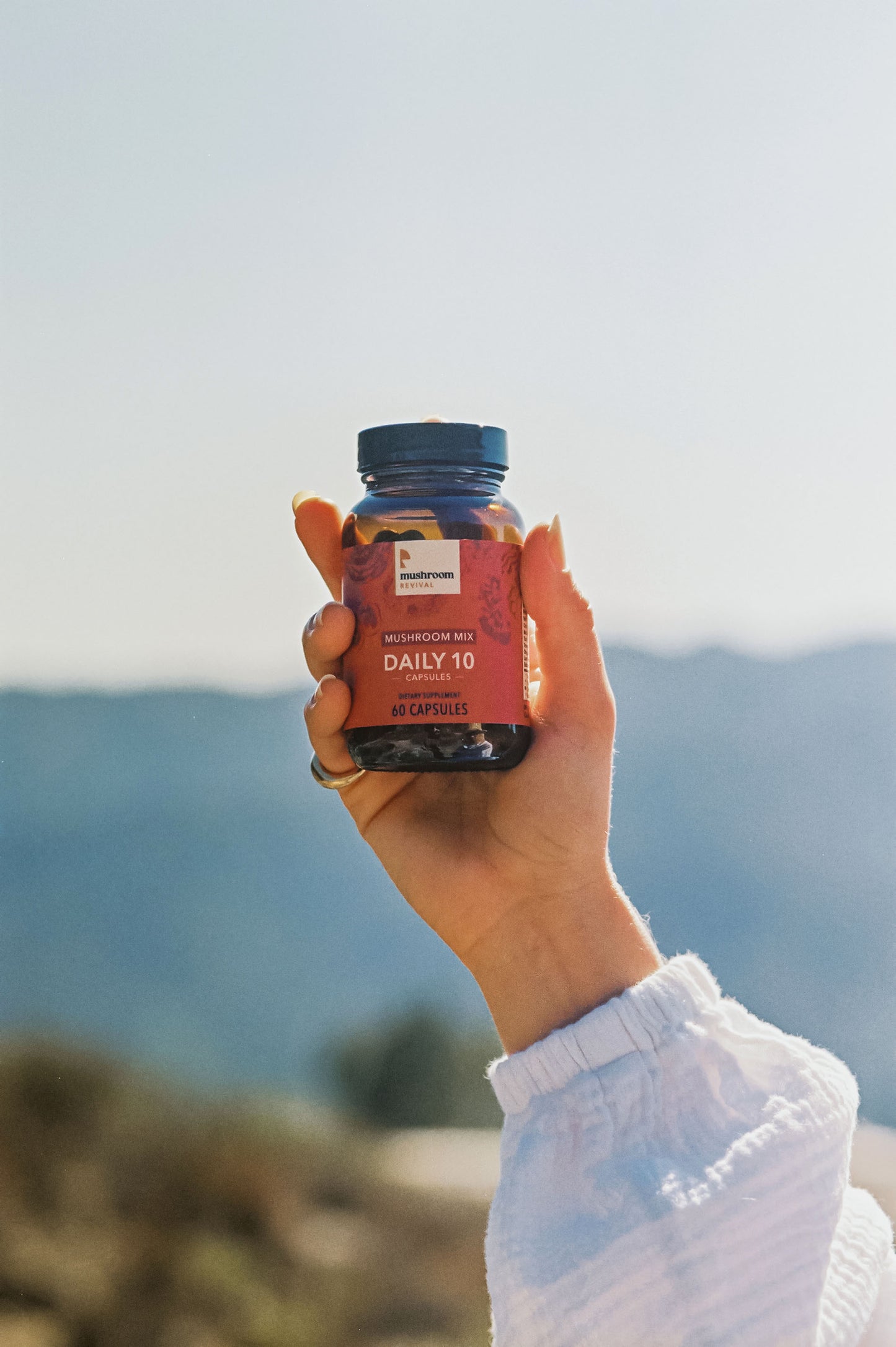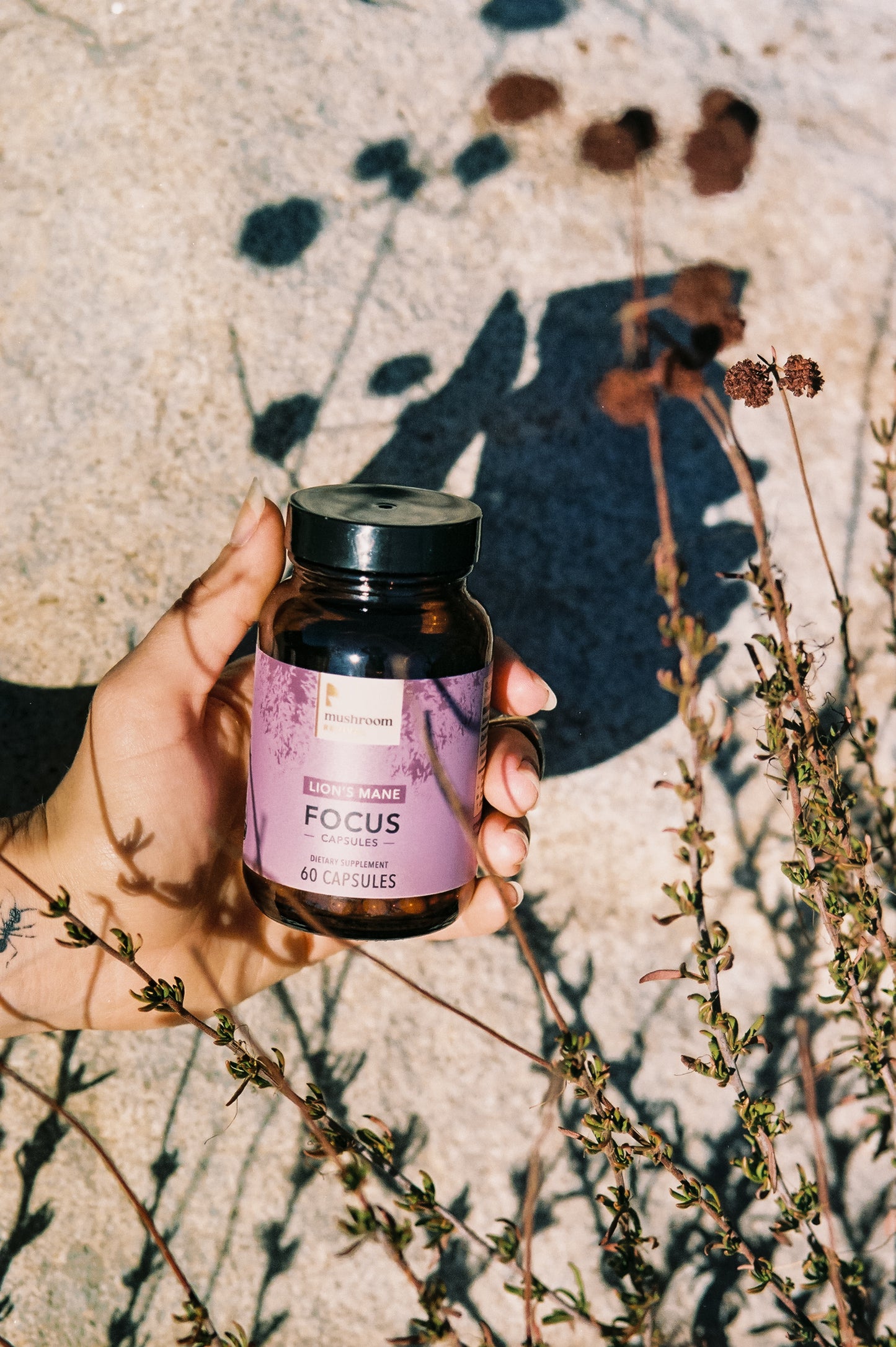 Frequently bought together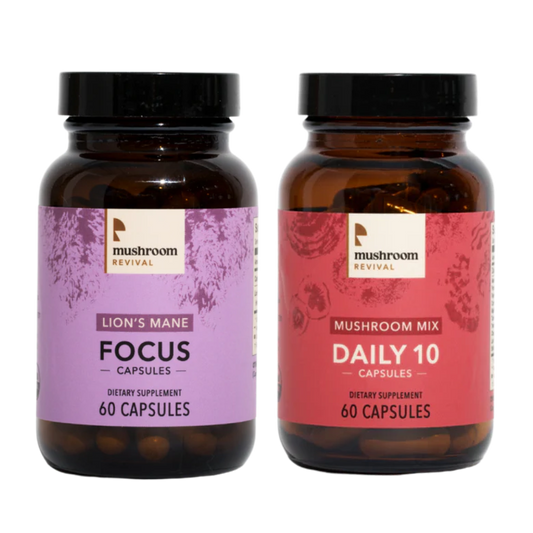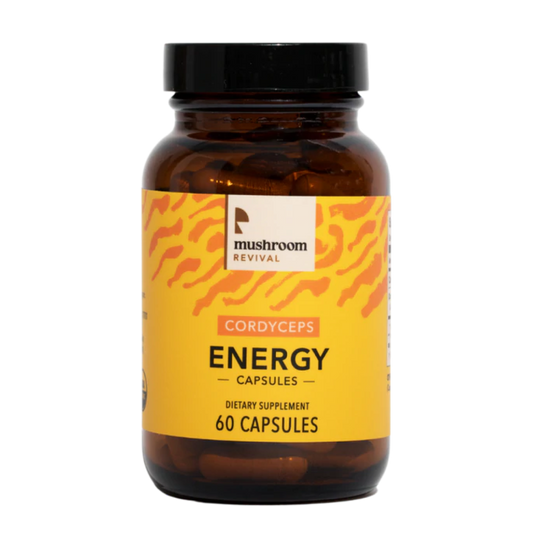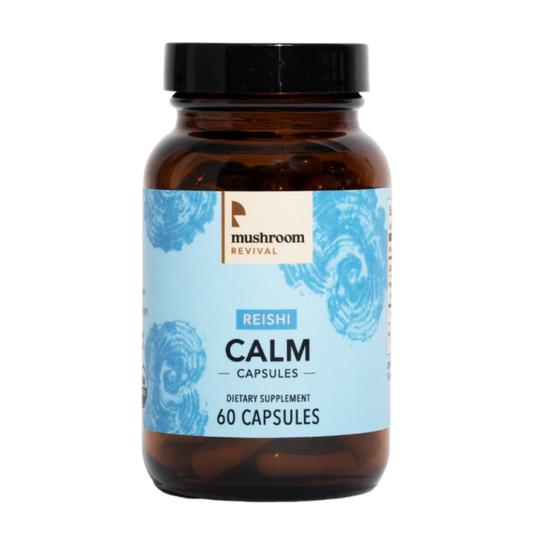 Revive your health
Included in this pack: Focused & Healthy Mushroom Capsules + Energy Cordyceps Capsules + Calm Reishi Mushroom Capsules
TOTAL (3 Pack - Save 10%): $209.70 $188.73
Revive your health
Product Details
Description

Our Focused & Healthy Mushroom Capsules Bundle is our go to to get into flow state. It's one thing to feel focused, but it's another thing to feel composed and collected while doing it. Our mushroom blend promotes a well rounded sense of clarity and groundedness. Enjoy flowing with this mushroom pack!

Our Lion's Mane Focus Capsules helps support:


Cerebral and cognitive function*
Gut Health*
Nervous System*

While our Daily 10 capsules helps support:


Immune function*
Occasional stress adaptability*

*These statements have not been evaluated by the Food and Drug Administration. This product is not intended to diagnose, treat, cure, or prevent any disease.