Revive Your Health Bundle (DAILY 10 + ENERGY + FOCUS + CALM)
Regular price

$118.84 USD

Regular price

$139.80 USD

Sale price

$118.84 USD

Unit price

per
"Expert mycologist"
2021
"Rated Best tincture"
2022
"The number one mushroom podcast in the world"
2020
"The largest producer of C. militaris in the country"
2020
Product Details
Description

The 4-pack Tincture Bundle is the perfect way to dive into the wonderful world of functional mushrooms! Get ENERGY from the benefits of Cordyceps, mental focus with the help of FOCUS Lion's Mane blend, calm yourself with our CALM Reishi blend, and get the added benefit of daily immune support with our DAILY 10 mushroom mix full of TEN very potent mushrooms. 

Not only do you get to try all four of our bottles, but you get the added benefit of a 10% discount with this bundle pack. It's a great way to support your health, and acts as a great gift as well!

Cordyceps Energy supports:

Energy and endurance

Occasional stress adaptability

Athletic performance

Metabolic function

Lion's Mane Focus supports:

Cerebral and cognitive function*

Gut Health*

Nervous System*

Reishi Calm supports:

Relaxation*

Immune function*

The body's ability to adapt to occasional stress*

Cardiovascular system health*

Daily 10 Mushroom Mix supports:

Immune function

Occasional Stress Adaptability

Antioxidant Properties

*These statements have not been evaluated by the Food and Drug Administration. This product is not intended to diagnose, treat, cure, or prevent any disease.
Suggested Use

Take two squeezes of the dropper bulb on the tongue or in your favorite drink. Take more as desired.
Customer Reviews
Write a Review
Ask a Question
14 December 2021
Renita A.

United States
Love my bundle. Energy really works. Daily 10 is my everything.
Bought this because I've used the daily 10 for a few years now. Havent had a chance to try the calm yet but I'm sure it works. When y'all gonna start selling magic mushrooms?!?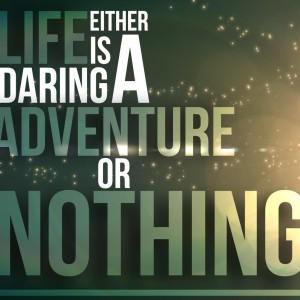 DG
12 December 2021
Drew G.

United States
So far loving!
Have recently begun the revive your health bundle and feel this is something I am definitely going to commit to and evaluate the health benefits from it. Was an avid coffee drinker, but since starting I have removed all coffee drinking during my work week!
12 December 2021
Christopher V.

United States
Great.
I love these tinctures. And i know they are developed with intelligence and heart, even had the pleasure of seeing the process. Mush love for these products! ❤️