Mushroom Powder Starter Kit
Mushroom Powder Starter Kit
A 10 second ritual to 10x your health with functional mushrooms (non-psychoactive). Just a scoop in your favorite drink, it couldn't be easier or tastier to feel so much better. Couldn't be easier to feel oh so good.
Supports:
Energy and endurance
Occasional stress adaptability
Athletic performance
Metabolic function
Gut Health
Nervous System
Immune function
Antioxidant Properties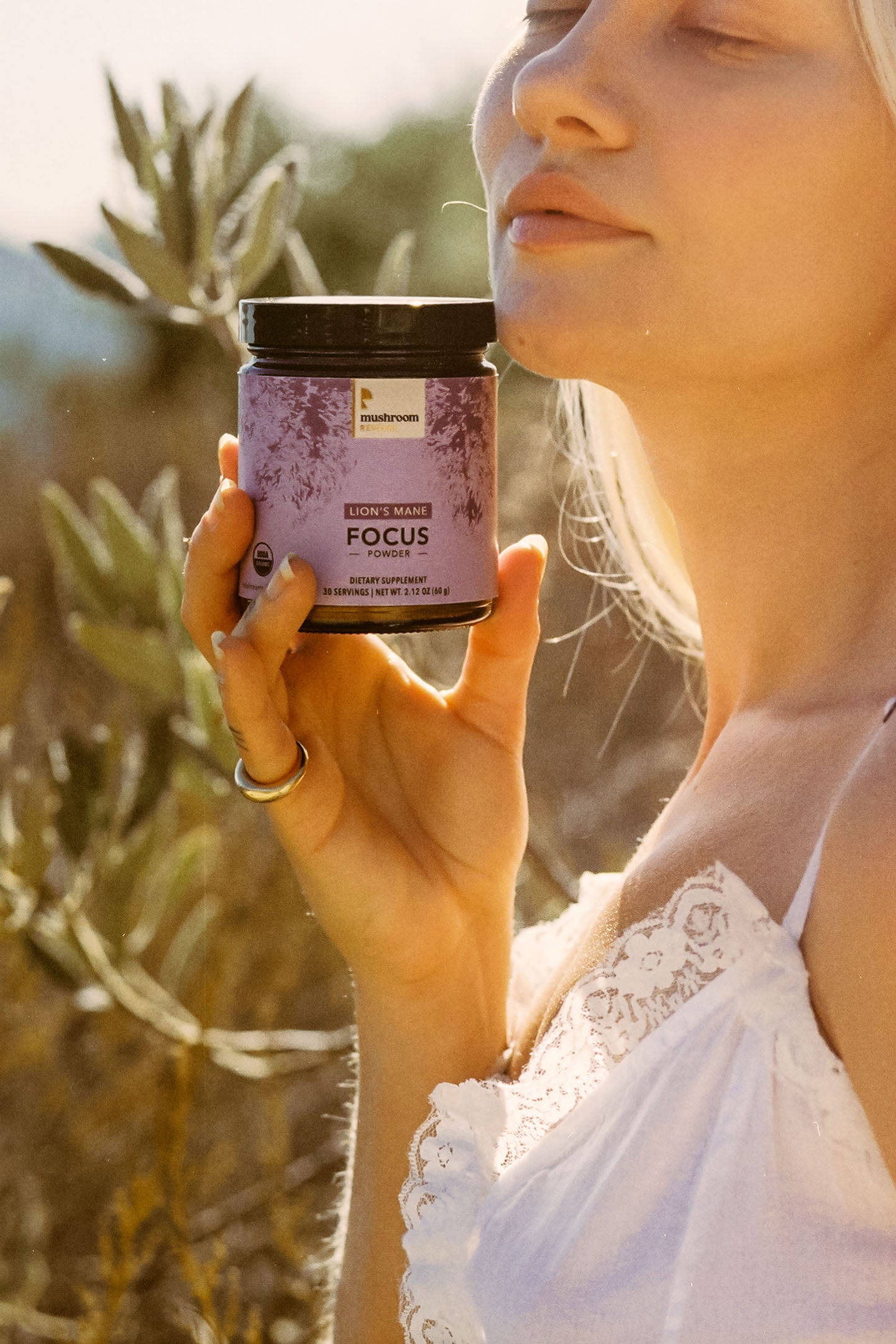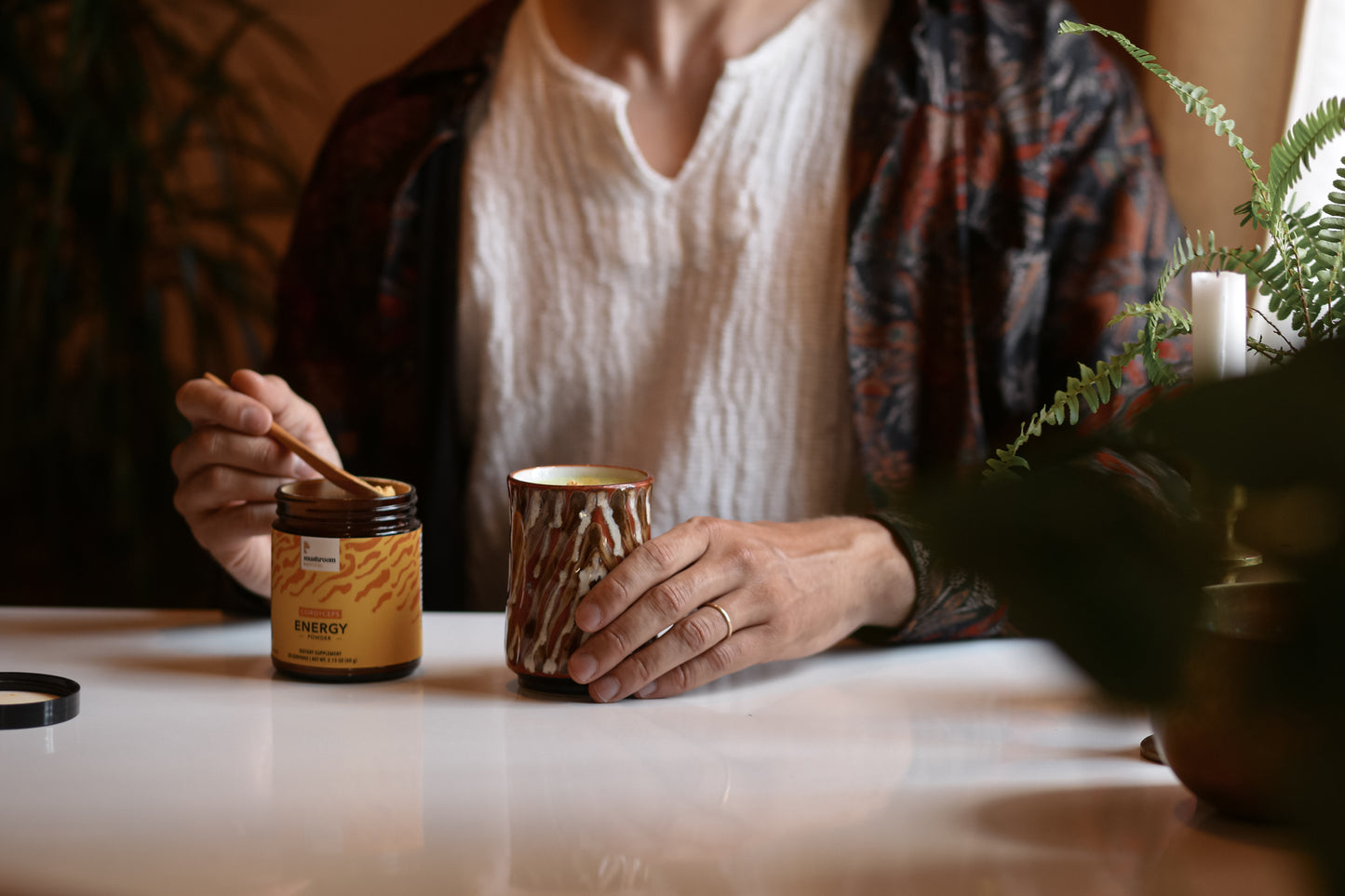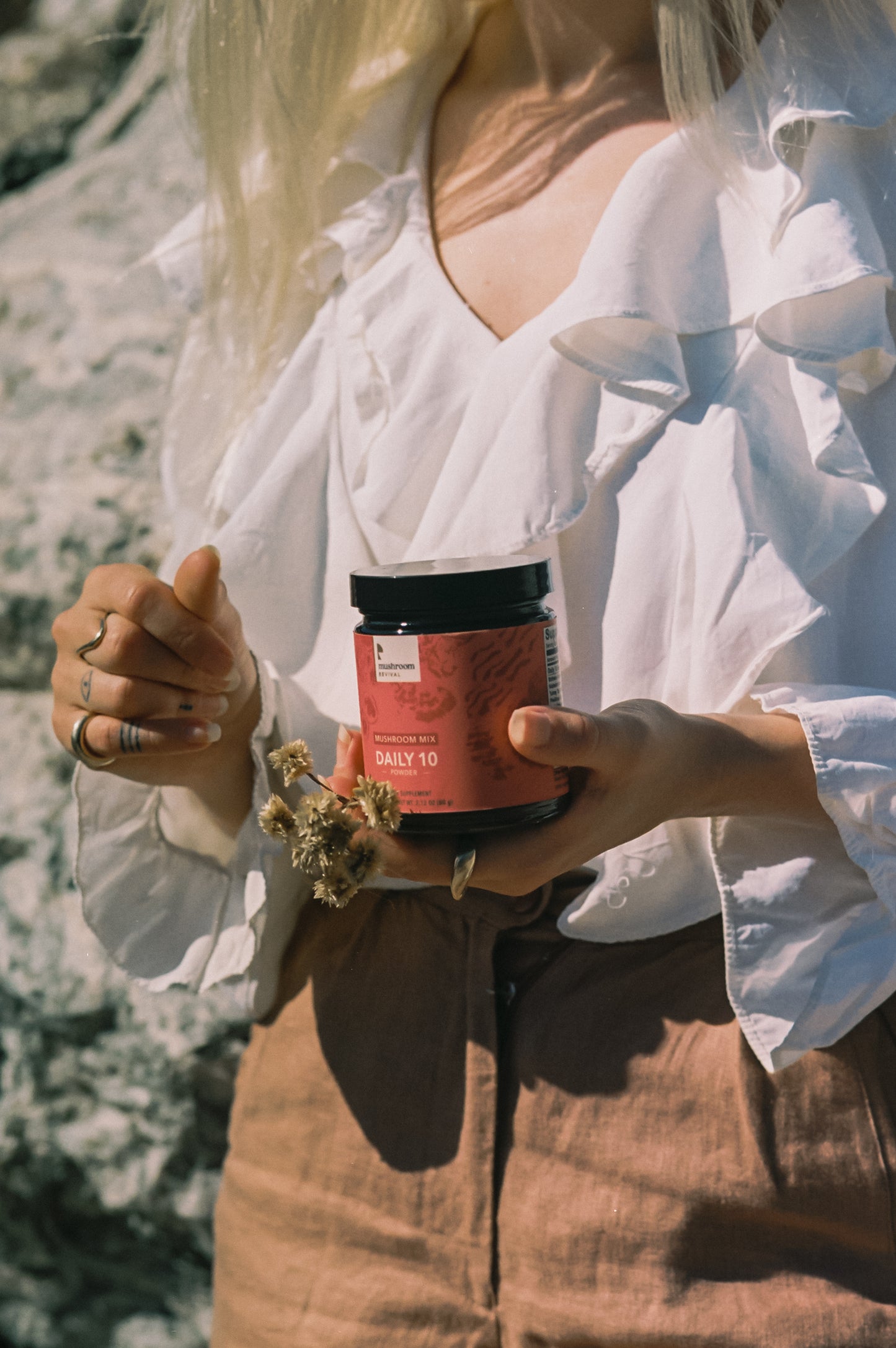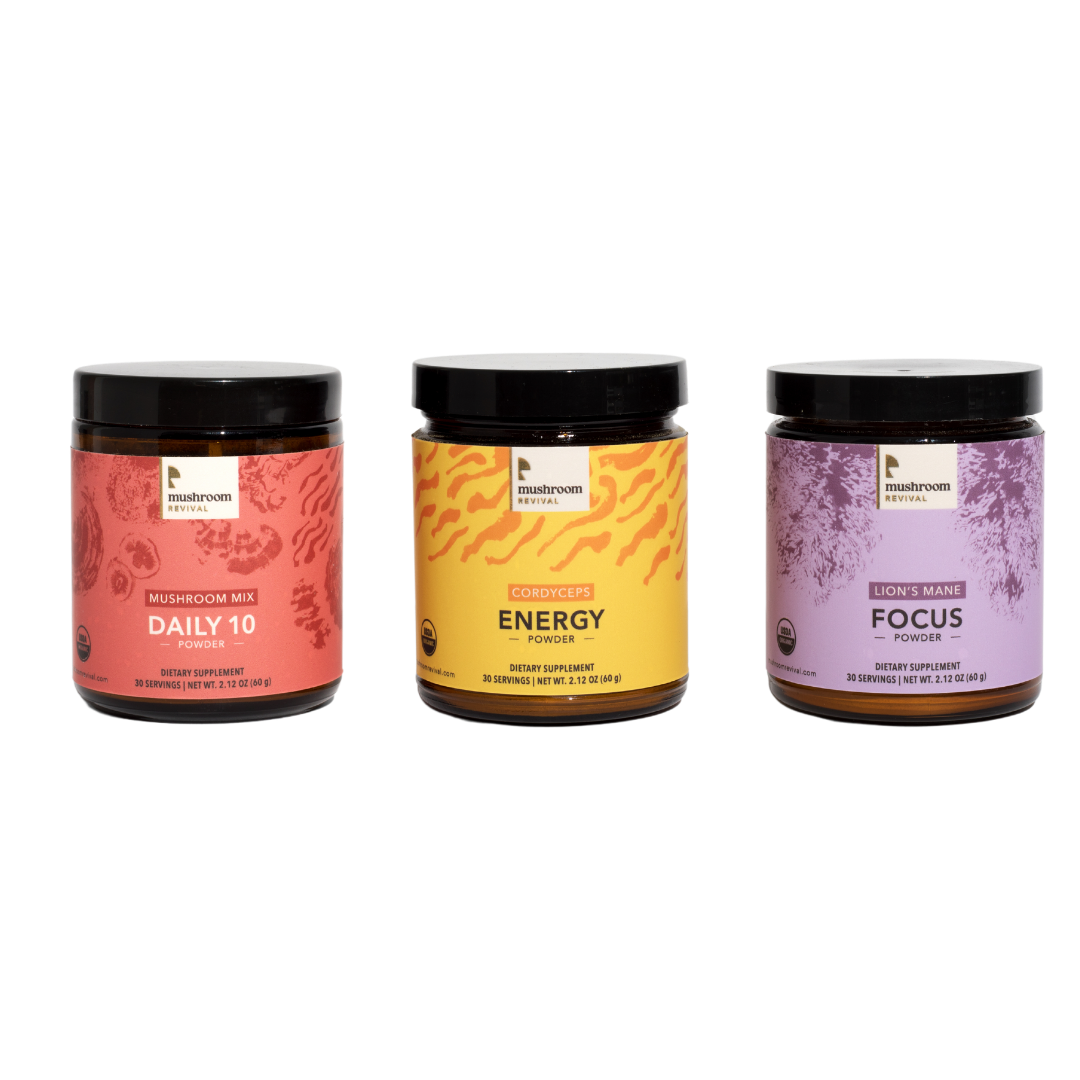 Product Details
Description

Do you start the day by making a superfood elixir or smoothie? Rise with the sun and start your day with a huge smile on your face with our Sunrise Mushroom Powder Bundle. These three all star players will drive you through the day and will be there no matter what life throws your way. Take them right when you wake up or whenever you're feeling that mid afternoon slump, Energy, Focus and Daily 10 have you covered. Make every day a great day with functional mushroom powder on your side.

When you just need to get sh!t done, Cordyceps mushrooms support energy on the cellular level to help you stay focused and energized to power on through the day.* Need help cutting through the bullsh!t to stay focused? Try our Focus Lion's Mane mushroom powder . This little mushroom supports mental clarity, focus, and recall for natural brainpower to keep your mind right.* Think of Daily 10 as your secret ingredient for daily good vibes. This blend of TEN pure and potent mushrooms helps keep your body and mind operating efficiently.

Energy Cordyceps Powder supports:



Energy and endurance
Occasional stress adaptability
Athletic performance
Metabolic function
Tastes like mocha coffee!


Focus Lion's Mane Powder supports:



Cerebral and cognitive function*
Gut Health*
Nervous System*
Tastes like creamy chocolate!


Daily 10 Mushroom Blend Powder supports:

Immune function
Occasional Stress Adaptability
Antioxidant Properties
Tastes like a maple forest!

*These statements have not been evaluated by the Food and Drug Administration. This product is not intended to diagnose, treat, cure, or prevent any disease.

Customer Reviews
Write a Review
Ask a Question
17 November 2023
Paula U.

United States
Diversidad
I love having a variety of powder mushrooms at home. It's great to taste different flavors.
06 January 2023
Anonymous

United States
Mushroom powders
The items were a gift for my granddaughter. She really likes them. However 1 item on the order was not received. I have left messages with no response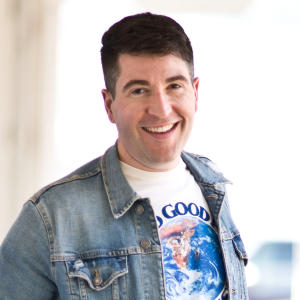 DP
22 September 2022
Daniel P.

United States
Revival pack of focus and daily 10 is awesome!
I'm working on a PhD in astrophysics and the focus powder has been helping with long study and writing sessions. It helped me finish my first first-author paper!