Revive Your Health Mushroom Capsules
Revive Your Health Mushroom Capsules
First certified organic mushroom capsules in the world. A 10 second ritual to 10x your health and unlock your super brain power with functional mushrooms (non-psychoactive). Albert Einstein would be jealous of this easy hack. Straight from the earth, right to your brain.
Supports:
Energy and endurance
Occasional stress adaptability
Athletic performance
Metabolic function
Gut Health
Nervous System
Relaxation
Immune function
Cardiovascular system health
Antioxidant Properties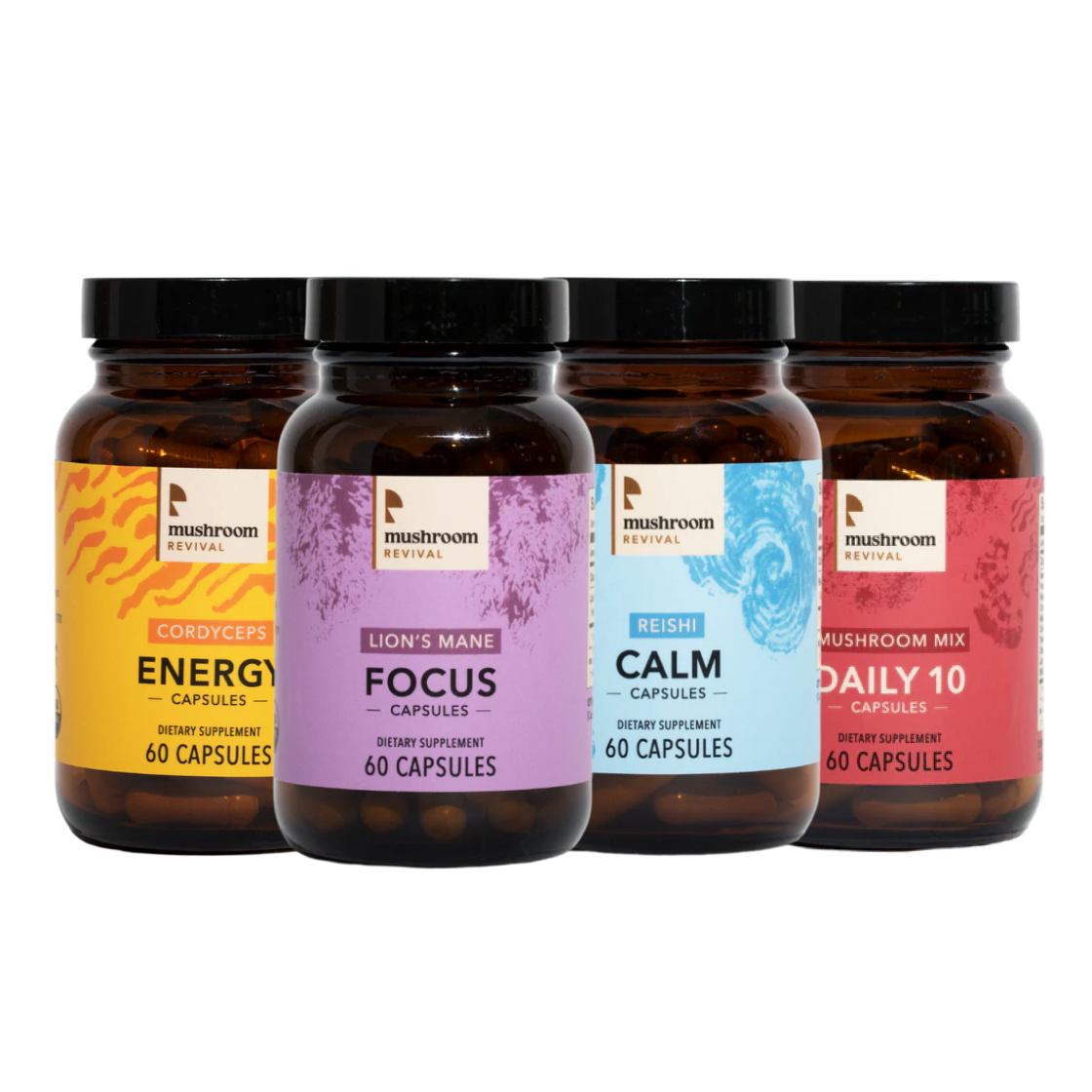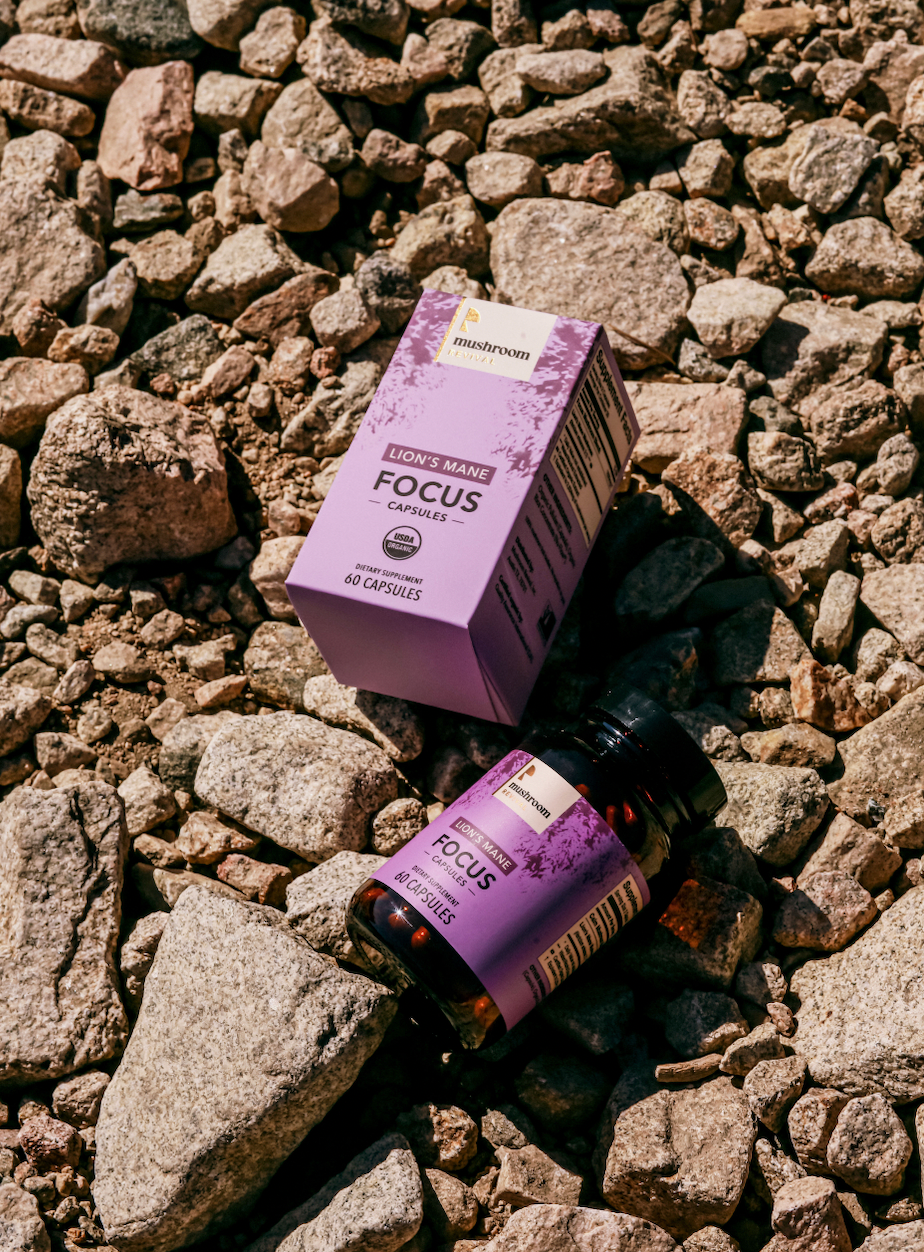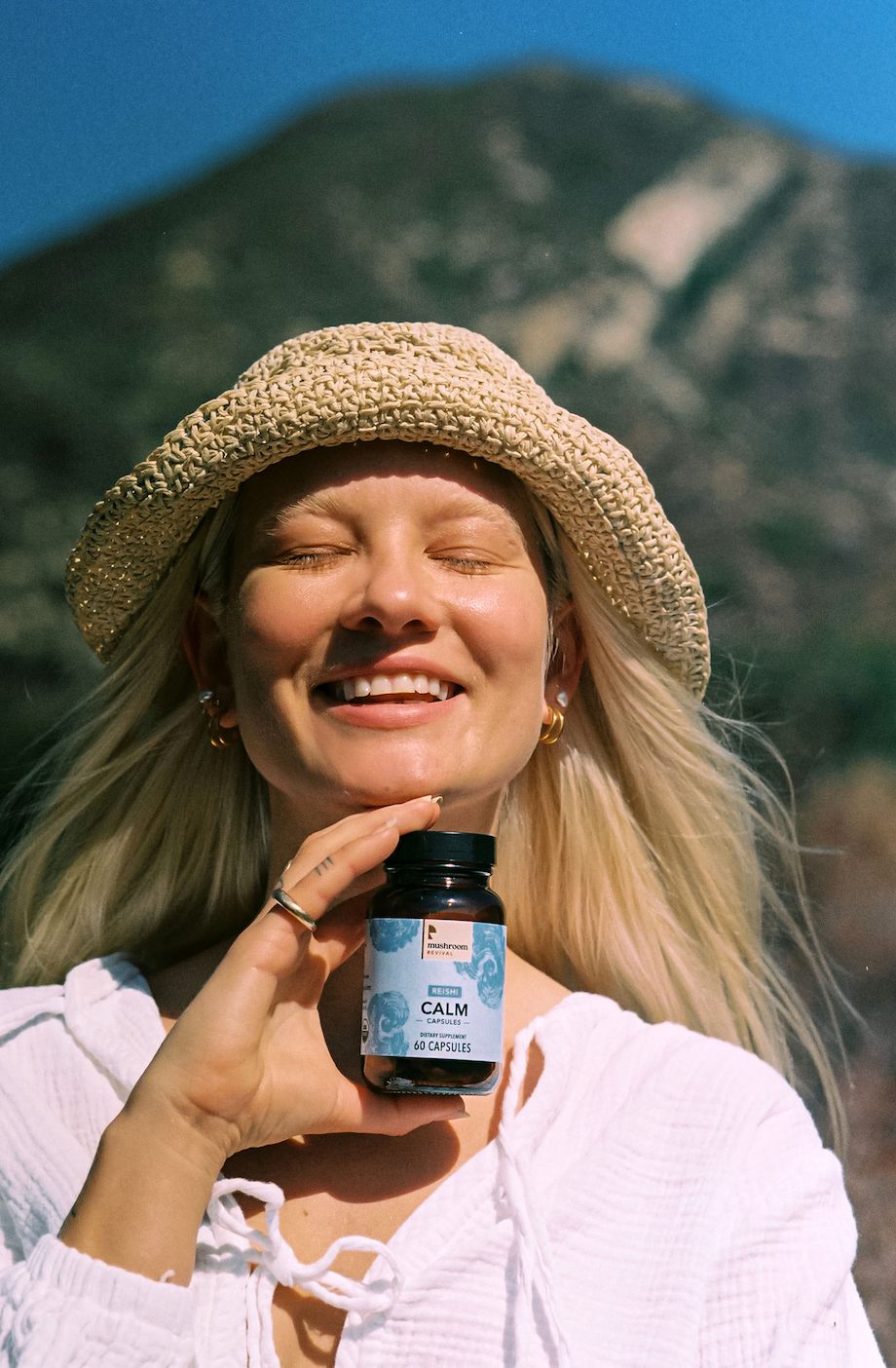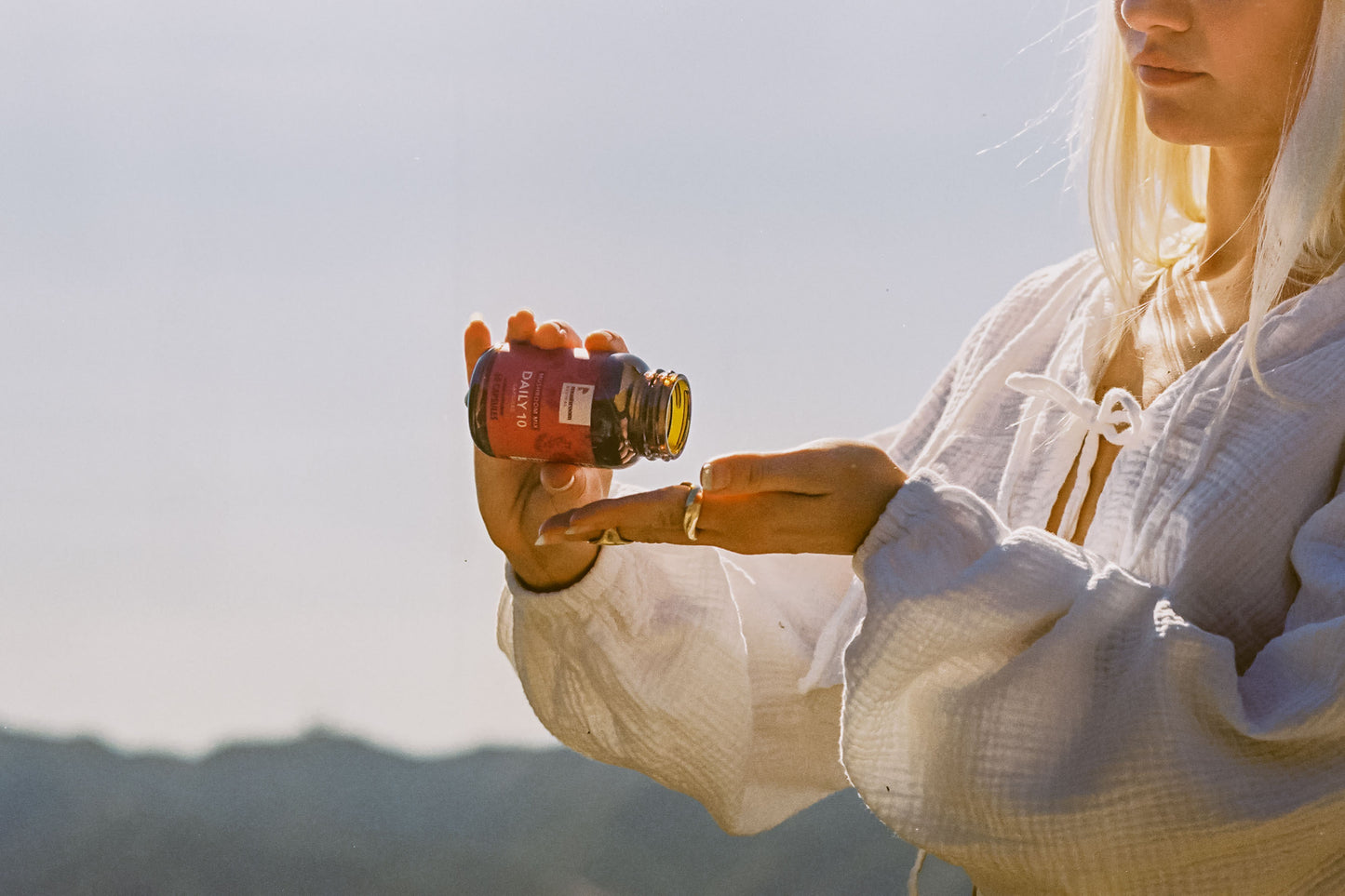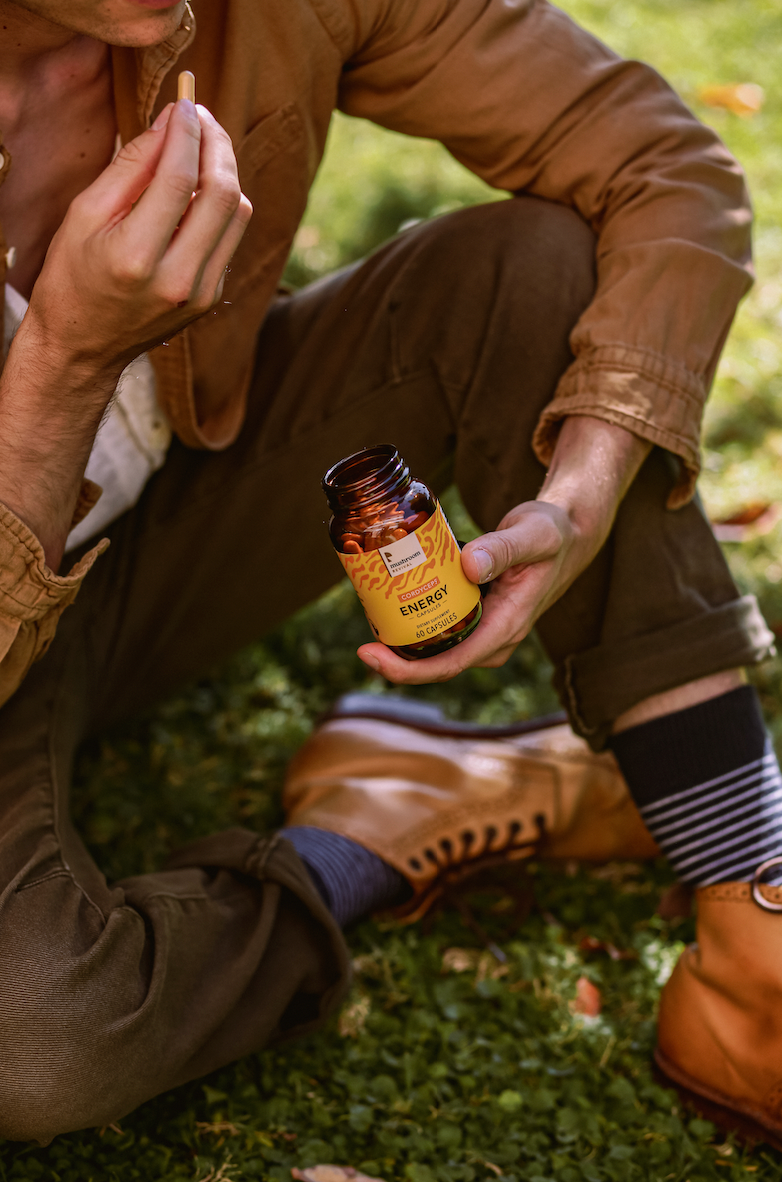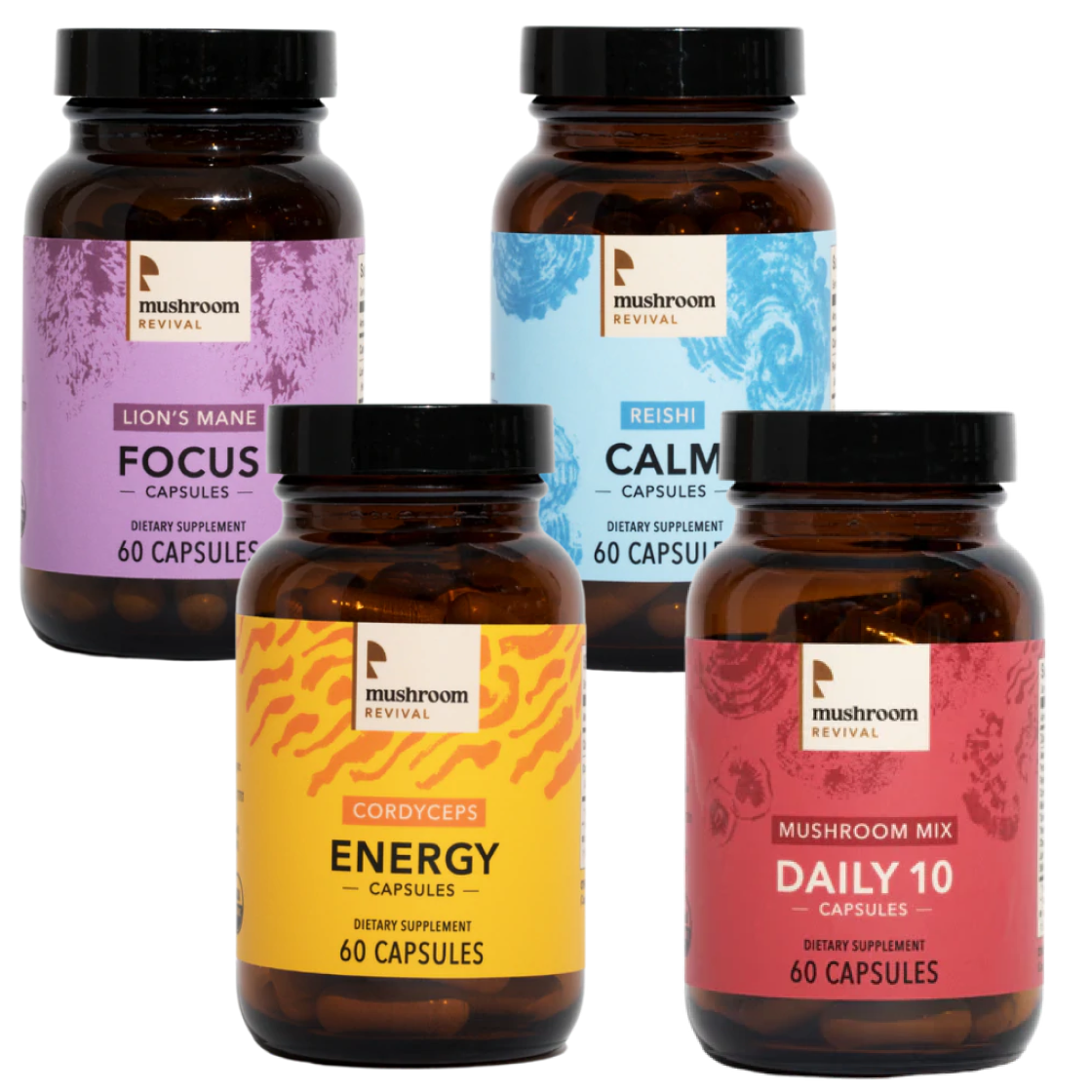 Product Details
Description

World's First USDA Certified Organic Mushroom Capsules

The 4-pack Revive Your Health Mushroom Capsules Bundles are the perfect way to dive into the wonderful world of functional mushrooms! Get energy from the benefits of Cordyceps, mental focus with the help of Lion's Mane, calm yourself with our Reishi mushroom blend and get the added benefit of daily immune support with our Daily 10 mushroom mix full of TEN very potent mushrooms.

Not only do you get to try all four of our functional mushroom pills, but you get the added benefit of a discount with this bundle pack. It's a great way to support your health, and acts as a great gift as well!

Cordyceps Energy supports:


Energy and endurance

Occasional stress adaptability

Athletic performance

Metabolic function

Lion's Mane Focus supports:


Cerebral and cognitive function*

Gut Health*

Nervous System*

Reishi Calm supports:


Relaxation*

Immune function*

The body's ability to adapt to occasional stress*

Cardiovascular system health*

Daily 10 Mushroom Mix supports:


Immune function

Occasional Stress Adaptability

Antioxidant Properties


*These statements have not been evaluated by the Food and Drug Administration. This product is not intended to diagnose, treat, cure, or prevent any disease.

Customer Reviews
Write a Review
Ask a Question
03 August 2022
Gregory Z.
Quad Bundle
Was very excited to try these products after waiting so long and have to say there is a noticeable change in how I feel everyday, sleep, energy levels, focus, and overall health. I look forward to continuing the routine I have and trying more products from mushroom revival.
01 June 2022
marjorie d.

United States
Investing in my health
Thrilled with Mushroom Revivals quality that keeps me healthy naturally. Fruiting bodies only/ organic/ QR code/ - you walk the talk. Thanks for reviving my health
17 May 2022
Tom R.

United States
A cabinet must
These are my go to every morning. feel amazing when I use them