Focus Lion's Mane Powder
A 10 second ritual to 10x your health with functional mushrooms (non-psychoactive). Just a scoop in your favorite drink, it couldn't be easier or tastier to feel so much better. Unlock your super brain power. Albert Einstein would be jealous of this easy hack. Straight from the earth, right to your brain.
Supports:
Mental Clarity
Cognitive Function
Gut Health
Nervous System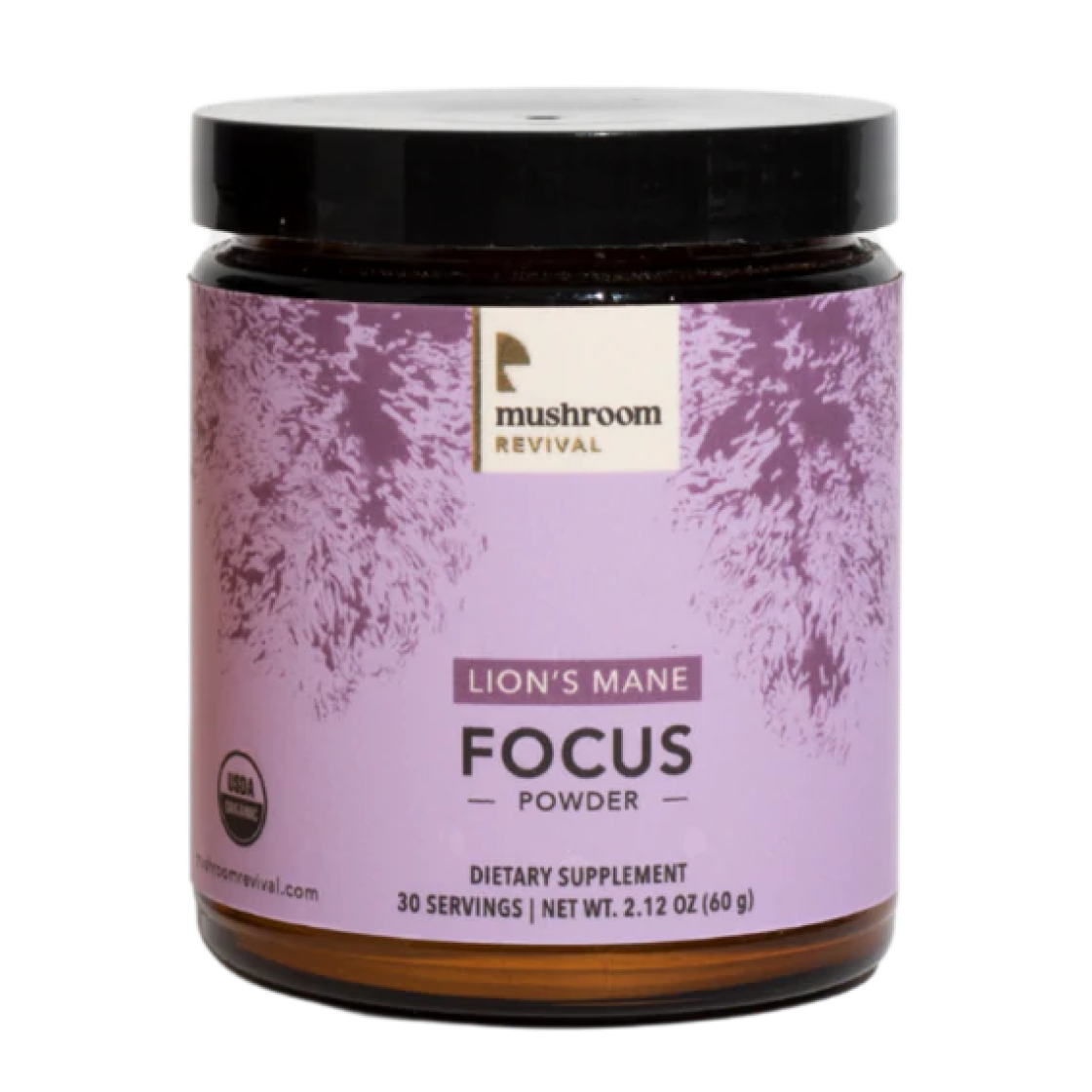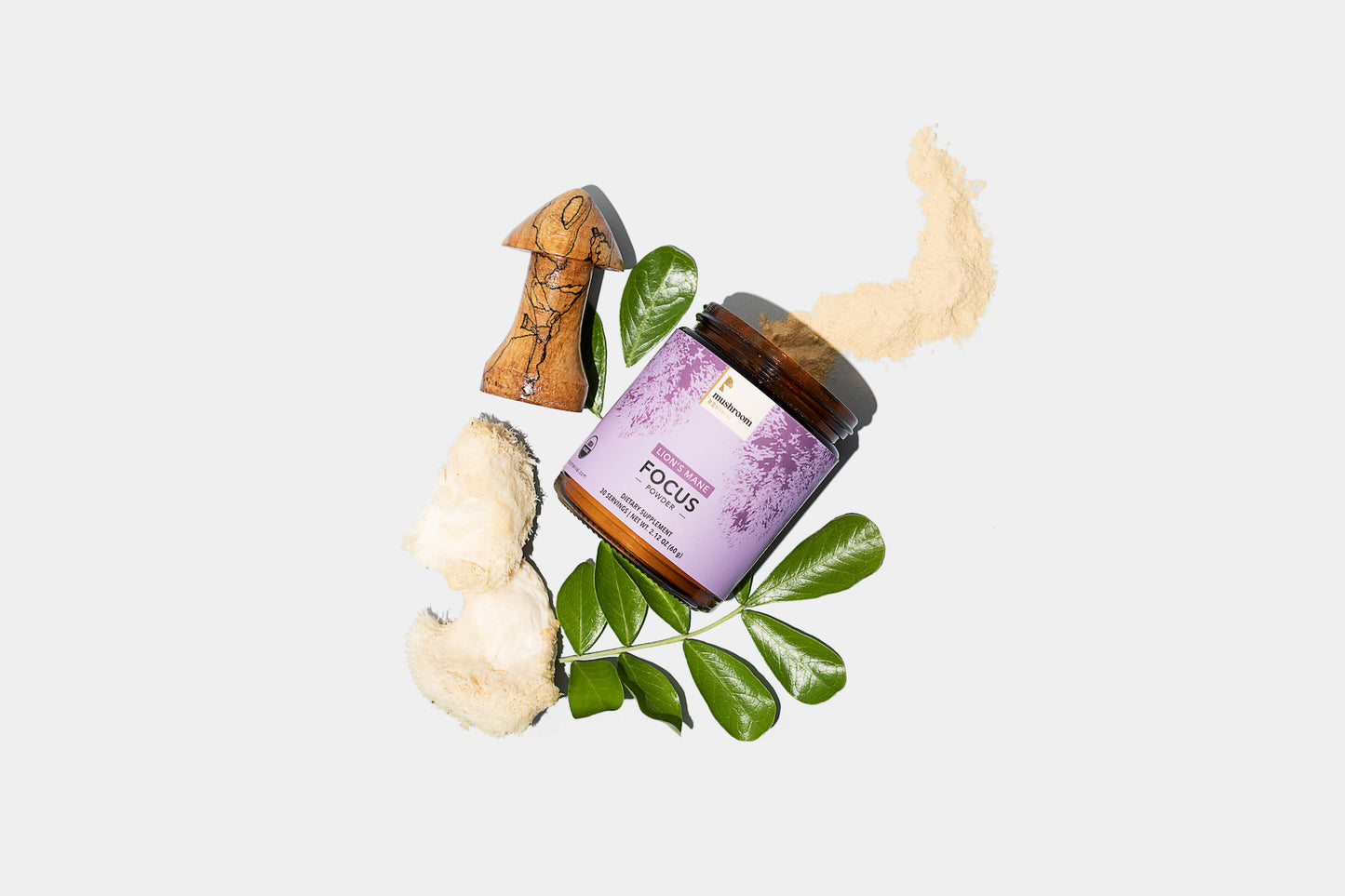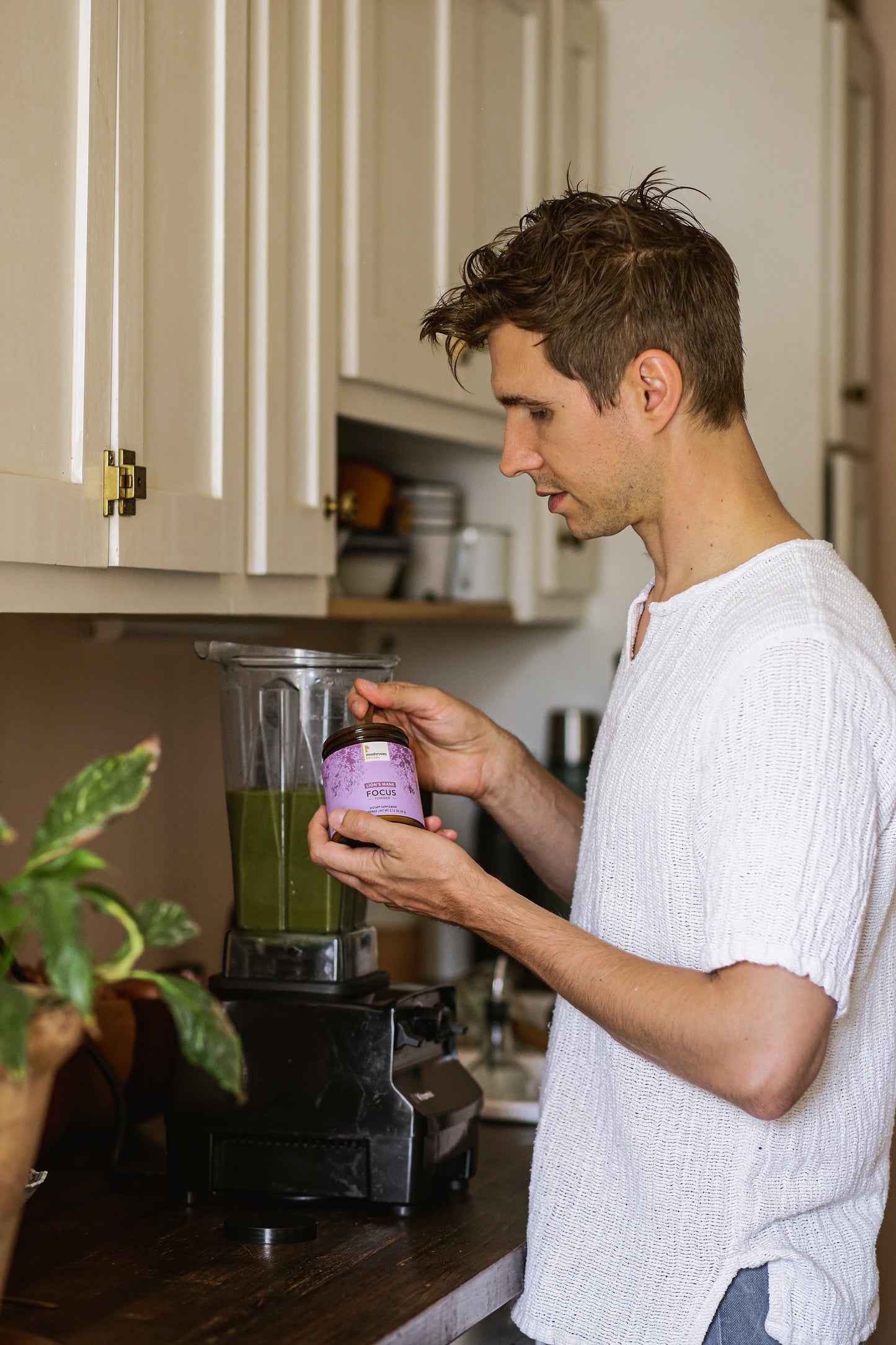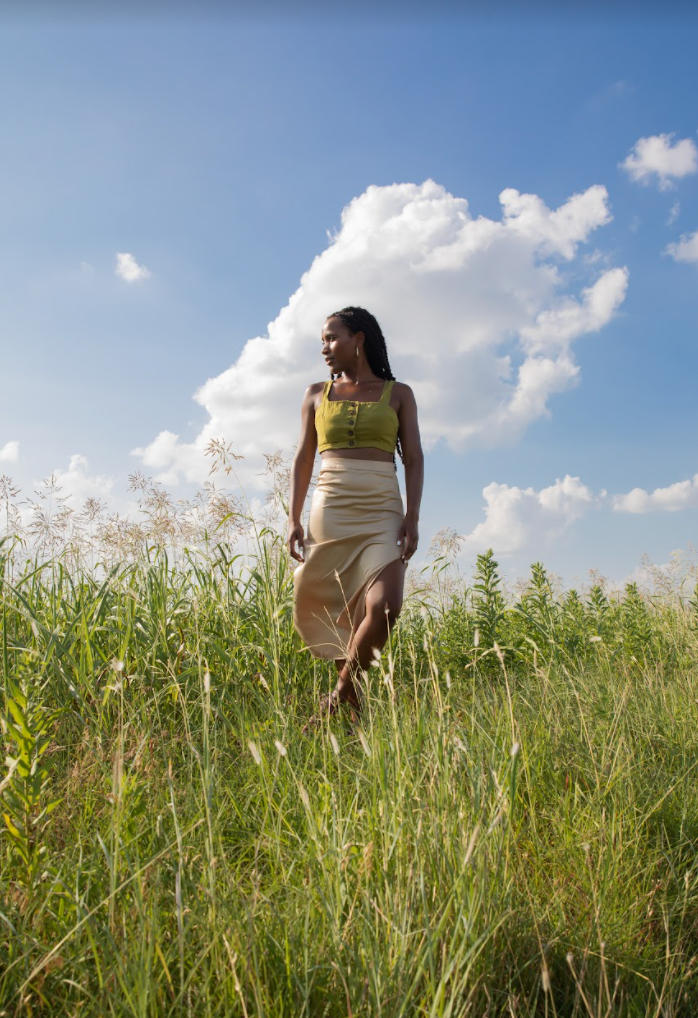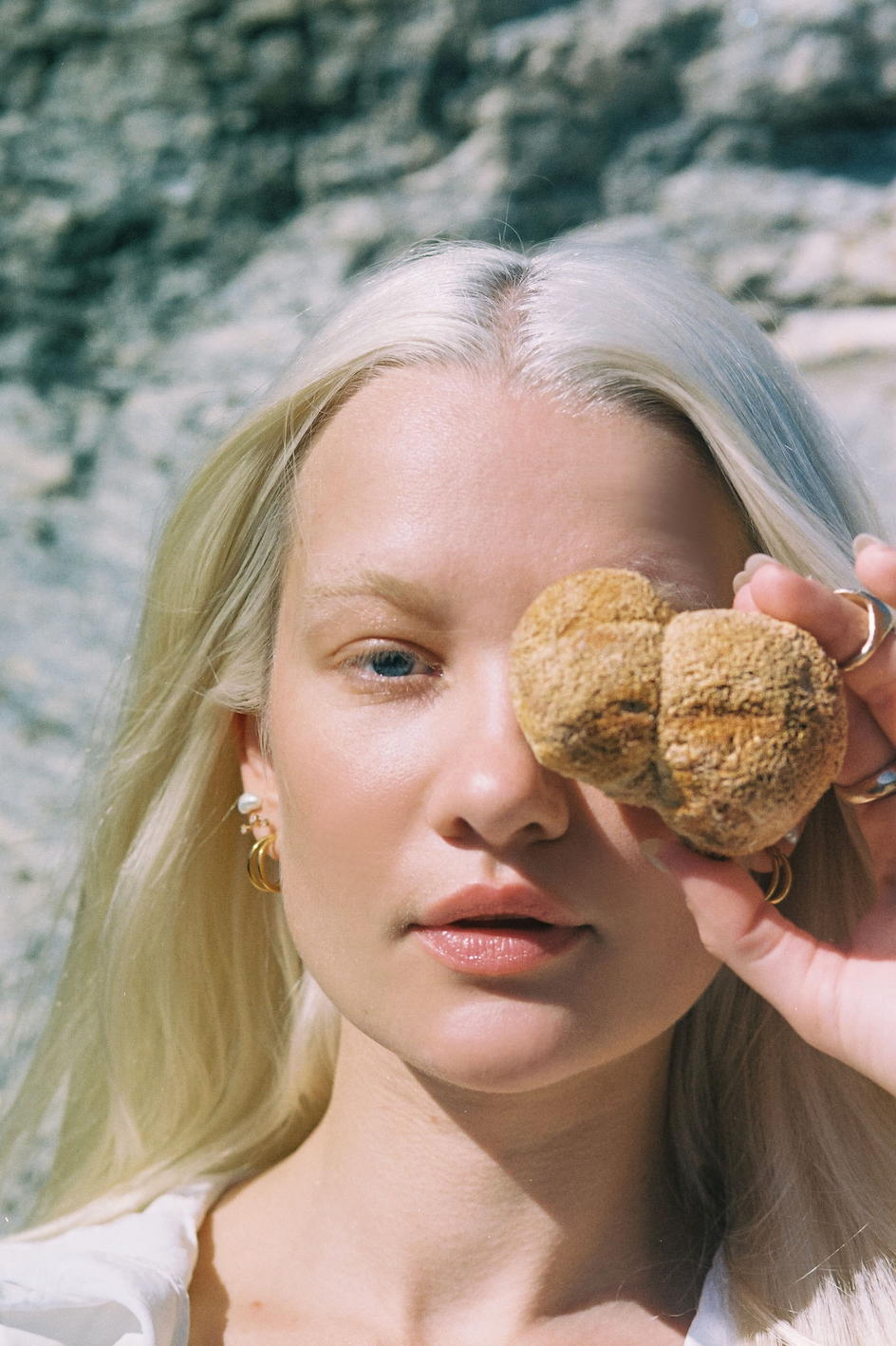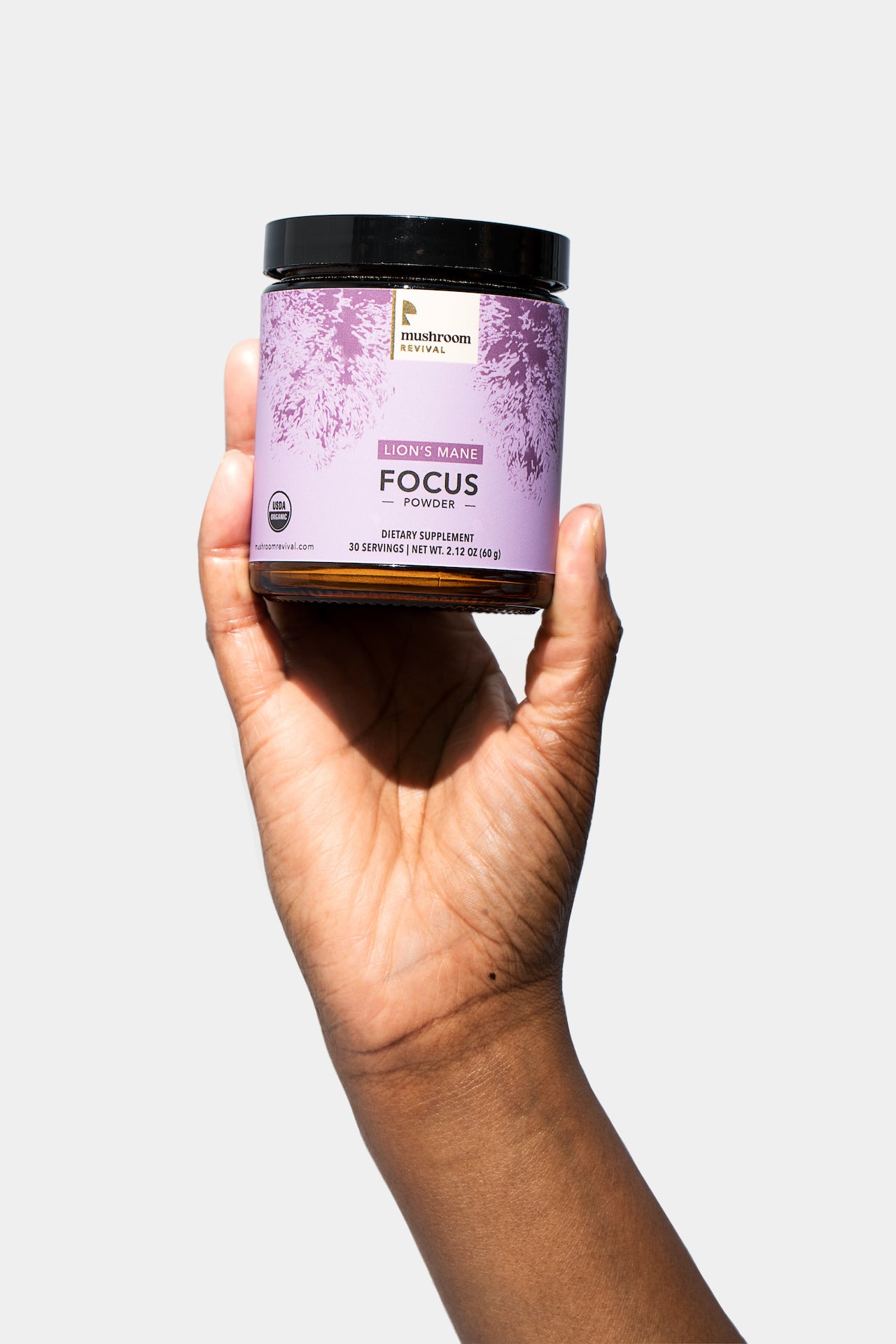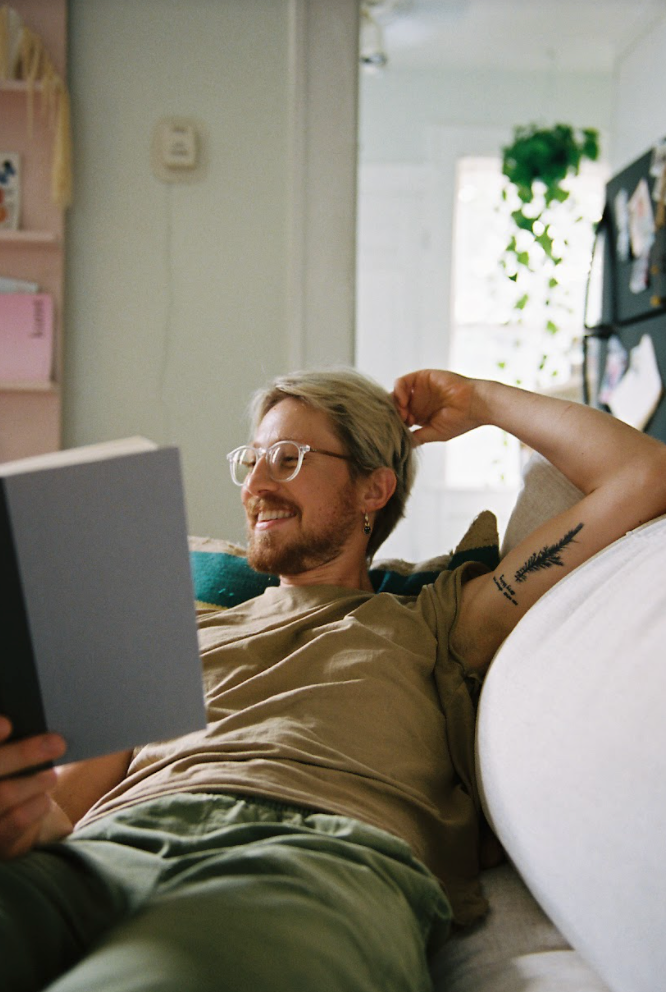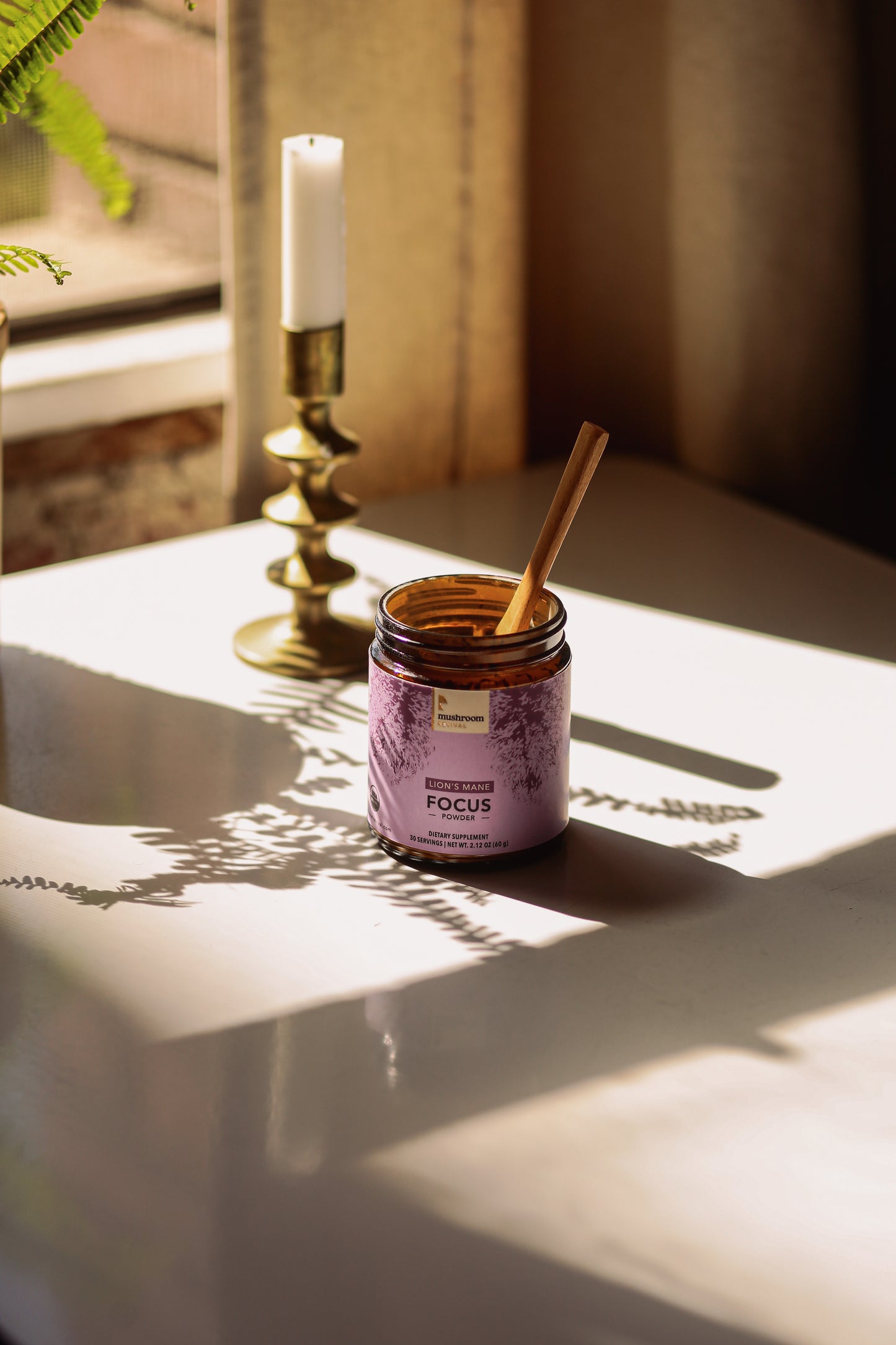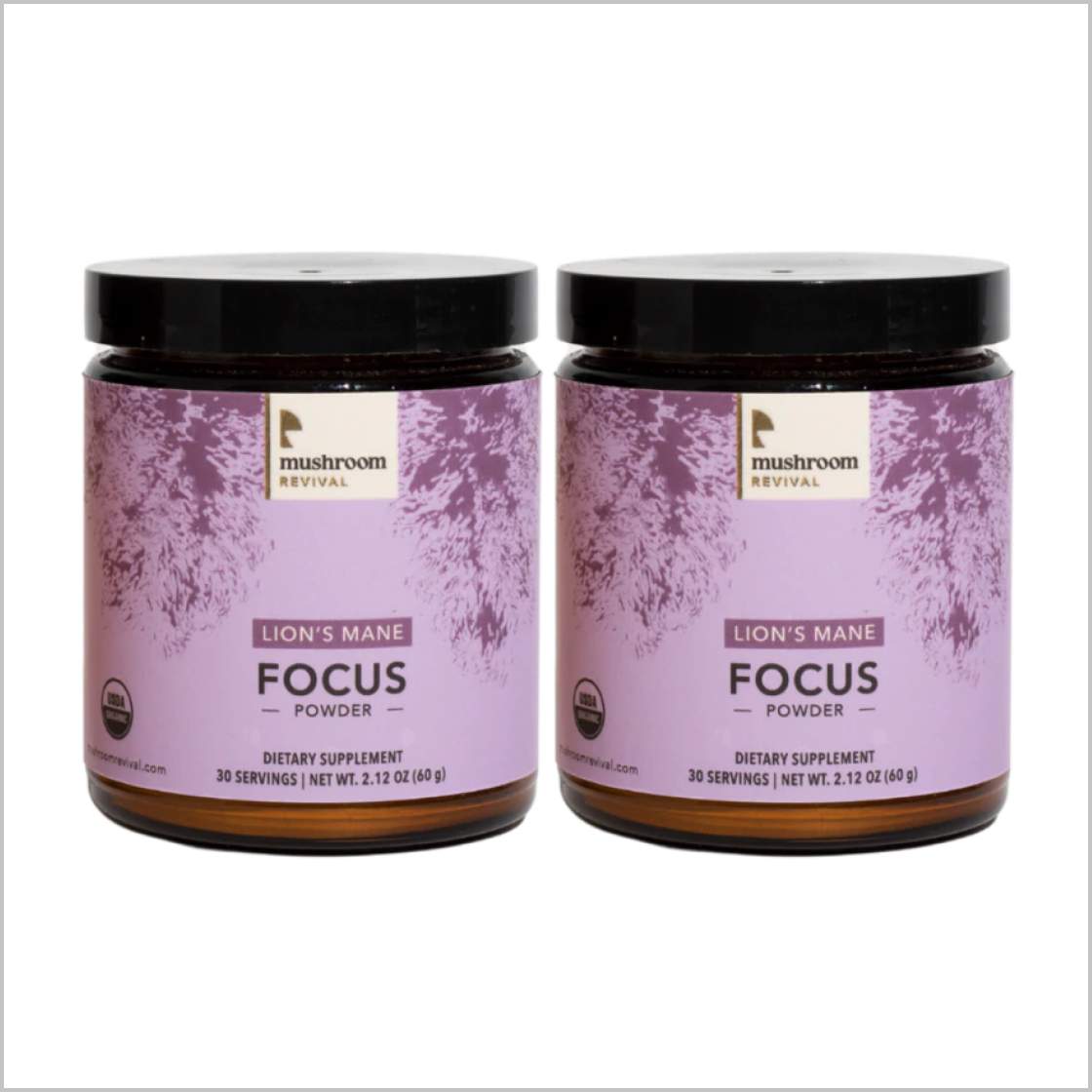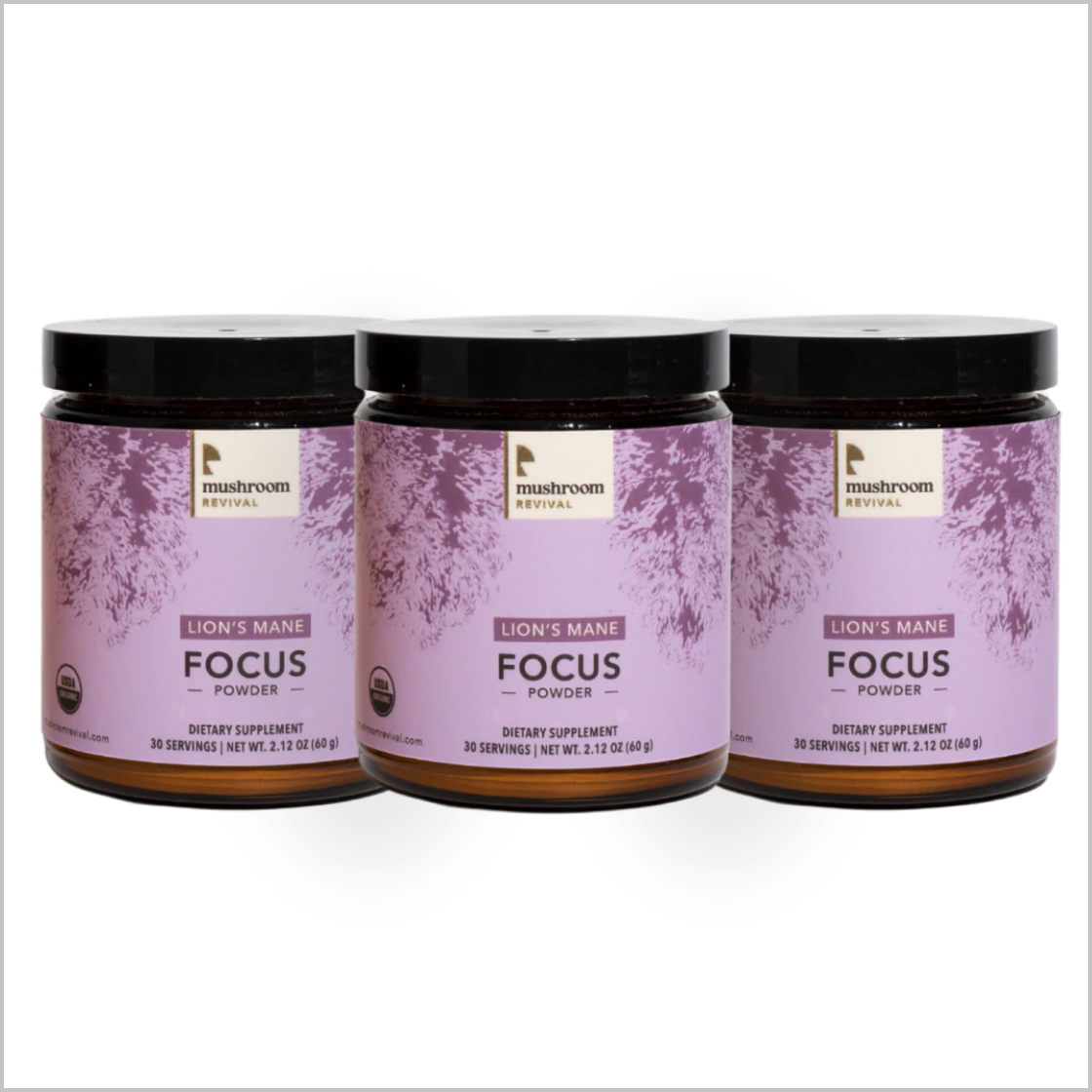 Frequently bought together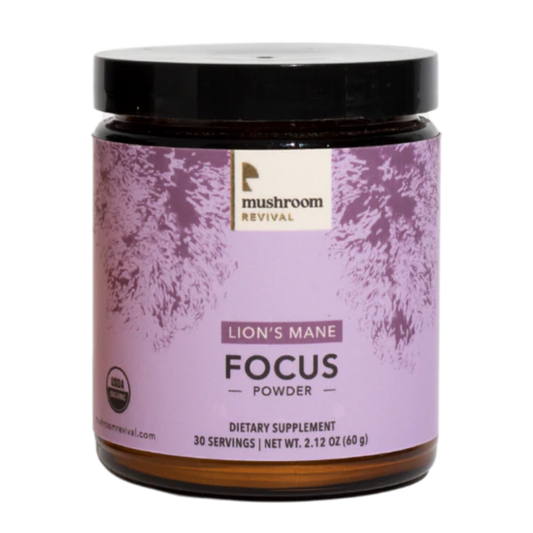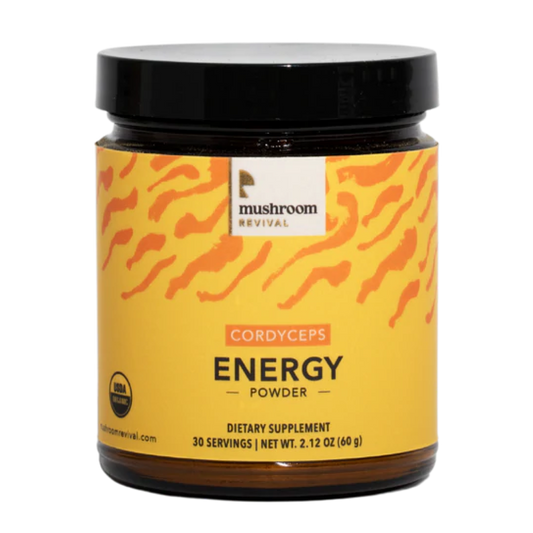 Revive your health
Included in this pack: Focus Lion's Mane Powder + Daily 10 Mushroom Blend Powder + Energy Cordyceps Powder
TOTAL (3 Pack - Save 10%): $104.85 $94.37
Revive your health
Product Details
Description

Lion's Mane Powder Supports:


Mental clarity, focus and recall*
Cerebral and cognitive function*
Gut Health*
Nervous System*

Like plugging in your brain when it's at 1%, add Focus Lion's Mane Powder to your drink–or even sprinkle some over your favorite food. This antioxidant supporting functional mushroom supplement might support mental clarity and focus, for a surge of natural brain power that keeps your mind sharp and supports your memory.

And if it's easier to cut through the bullsh!t and stay focused, you'll likely be in a better mood, too. You'll be singing, "I can think clearly now the fog is gone…"

Our Lion's Mane mushroom powder tastes like creamy, decadent chocolate, which is why many of us like to add it to our coffee—for a luxe mocha experience, with mushroom benefits. Our formulation is specially crafted to avoid the bitter tastes that other functional mushroom powders may have. You can happily enjoy the benefits of this lion's mane supplement without leaving a bad taste in your mouth. Use it in hot or cold drinks, in your breakfast oatmeal, as you bake—the options are endless.

We exclusively leverage mushroom fruiting bodies, which are the actual mushroom parts that may confer benefits. There's no mycelium, grain, or other fillers or fluff in our powder. But the quality doesn't stop there. We are proud of our certified organic, non-GMO, vegan, gluten-free, lab-tested mushroom powder, produced in an FDA-registered, NSF-certified, cGMP-compliant facility—right here in the USA.

Equivalent to 2,580mg of mushrooms per serving, and 77,400mg of mushrooms per jar

*These statements have not been evaluated by the Food and Drug Administration. This product is not intended to diagnose, treat, cure, or prevent any disease.

Suggested Use

Take one scoop everyday in your favorite drink
Ingredients

Organic Focus Mushroom Blend: 1,500 mg † *

Organic Lion's Mane Mushroom Extract 2:1 (Hericium erinaceus) (Fruiting body) ***

† equivalent to 2,550 mg of mushrooms per serving
* daily value not established
*** Water/Alcohol Extracted

Other Ingredients:

Organic Natural Flavors
Organic Monk Fruit Extract

100% Mushroom Fruit Bodies. No Mycelium on Grain
Customer Reviews
Write a Review
Ask a Question
20 November 2023
Nathaniel

United States
It goes great in my hot chocolate or coffee
19 November 2023
Anonymous

United States
Lion's Main
I have only been taking Lion's Mane for 3 months. I don't feel that I have taken it long enough to tell if my focus is better. I take it in the powder form and I enjoy it in my coffee every morning. I am interested in knowing if it comes in a chocolate flavor. Although the original flavor is fine, I just add an expresso fudge sauce to my coffee. My overall experience is a thumbs up. And I will continue to use this product.
10 November 2023
Jennifer P.

United States
Thr
Too sweet. It doesn't come out as thick as other mushroom powders. Also, it's a bit compact in the jar and it leaked a little bit because there's no seal.